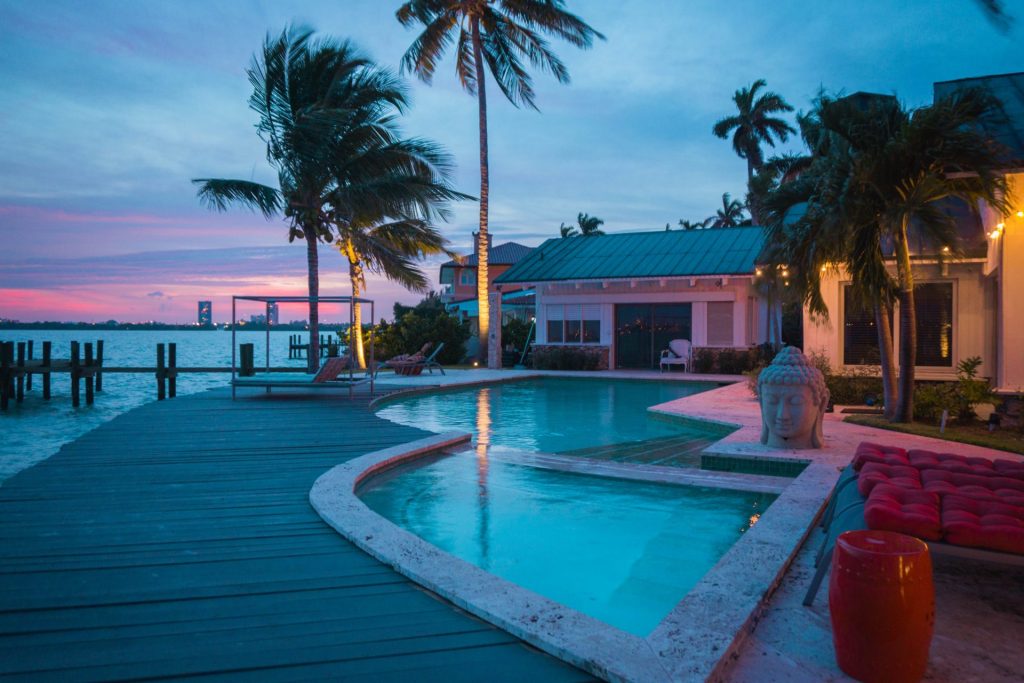 It's no surprise Miami attracts people from all over the world – the beautiful waters and sunny weather make for the perfect place to settle into a vacation home (or a forever home!)
If you're looking for a vacation property in South Florida, here are some recommendations for top areas to begin your search:
Miami Beach
A fashion and entertainment capital, playground for celebrities, and oasis for travelers, Miami Beach is the ultimate vacation destination. From 5-star restaurants to gorgeous beaches, there is an unending variety of attractions that will leave visitors and vacationers wanting more.
The area is the perfect combination of luxurious and fun. Most vacationers and beach lovers prefer to walk or ride a bike as their main mode of transportation – and with the beautiful scenery, we don't blame them. Miami Beach is a top location to consider for your vacation home.
Coconut Grove
Known as one of the most unique areas in Miami, Coconut Grove is comprised of luxury homes nestled among narrow streets, most of which are entirely canopied by lush, native vegetation. Coconut Grove is also located on the shoreline of Biscayne Bay, which hosts a number of chic cafes and shops. For those who love to relax in nature and explore historical areas, The Grove is the perfect place for a vacation home.
Coral Gables
This city boasts Old World elegance mixed with tropical Florida charm.
The area is filled with high-end shops and restaurants – although the community elements such as farmers markets and holiday events bring neighbors, travelers, and vacationers together.
Coral Gables is a very unique but well-known area of Miami, and it's no surprise that it's often used in television shows and movies. Coral Gables is a distinctive city that embodies the very idea of South Florida casual elegance – you'll be glad your vacation home is here.
Ready to find your dream vacation home? At Drew Kern, we pride ourselves on being experts in the market and will help guide you through decisions you may not have known you even needed to make. Give us a call today.