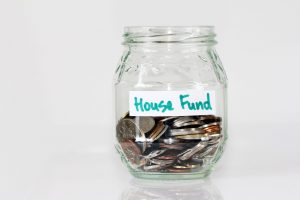 Millennial home buyers have grown to make up the largest group of home buyers in the US, but they haven't had it easy. Facing a highly competitive real estate market for the past several years and one that shows no signs of slowing down despite the pandemic, Millennials have had to forge a new path to homeownership that enables them for weather financial crises and economic insecurity while also being able to emotionally withstand bidding wars on the limited selection of their favorite properties.
If you're a Millennial home buyer looking to fulfill your homeownership dream, here are a few important things to know before diving in:
Save, save, save – Mortgage rates are unbeatably low, but it's still important to have a strong down payment when buying a home. It can help lower your interest rate, pay off the mortgage loan faster, and bypass private mortgage insurance (PMI) if you put down at least 20 percent. Along with having strong savings, it's also important to ensure that you feel stable financially and have a good handle on any debt.
Understand the market and how to stand out against the competition – Your real estate agent will be your guide in helping you understand your market and how to best compete for homes that fit your wish list. A few things that can help are being pre-approved for a home loan before making an offer and acting decisively to keep the process moving quickly.
Decide where you can flex – There is a perfect home for everyone, but it will require patience and flexibility. Determine your priorities and be willing to concede on some factors that may not be attainable. Is location imperative, or would another neighborhood allow you to tick off a few more things on your wish list? Likewise, are you comfortable taking on some fix-it projects or is the condition of the home a deal breaker? As you gain experience in the market and search for more homes, you may find that your priority list will evolve as you evolve in your search. Be patient and know that you will find the right home for you.
Entering a competitive housing market may feel overwhelming, but that's why it's important to partner with a local expert. The Drew Kern Real Estate team knows the South Florida market inside and out and is able to help you find your perfect property. Get in touch today to get started with your house-hunting journey.