Whether you are a resident or visiting from out of town, everyone knows Miami is all about entertainment.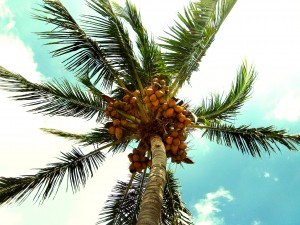 Here are a couple of great events that you may find interesting. Check one out this weekend.
Miami Spice
Miami Spice 2010 is here!  Miami Spice is a summer event in which the very best restaurants of Miami promote their best and most delicious foods.  It's back and better than ever with reduced prices;  lunch is $22 and dinner is $35.  Lots of local restaurants participate, each with it's own special Miami Spice menu providing diners a few options to choose from.
In this Miami dining experience, you will find yourself among foods with delightful flavors and exotic ingredients.  Whether you are indoors, outdoors, casual or extravagant, International or Caribbean, New World or Floribbean-the best restaurants of Greater Miami and its Beaches await you. 
Miami Spice runs from August 1 through September 30.
For more information, go to www.iloveMiamiSpice.com
Friday Nights Cruise
This is a great year-round activity that brings classic and custom car lovers to the Sunshine State.  Check out Cruise Nights, where classic car owners come and show off their wheels.  Every Friday, from 6 pm to 10 pm, Florida Street Rods hosts the largest and longest cruise night.  The event is held in the parking lot of Tower Shops shopping complex in Davie, near I-595 and University Drive. 
Owners pay only $3 to stand next to their beauties and let you take a look, for free! This is a fun time that you could enjoy with your family, complete with oldies background music and hula-hoop contests for the kids. 
Address: 1902 University Dr
Pricing: Spectators: Free, Car Owners: $3
Hours: Every Friday: 6 pm to 10 pm
Parking: Free spectator parking lot
Yoga
A healthy, fun and free experience especially when you are able to enjoy it in the freedom of the outdoors. 
Head on out to Tina Hills Pavilion at Bayfront Park's south end, and enjoy FREE yoga with a certified Yoga instructor.  Registration is first come, first serve, so be sure you get there ahead of time to ensure you get a spot.  Classes take place Mondays and Wednesdays from 6-7:15 pm and Saturdays 9-10:15 am, a perfect  start to your weekend. 
Bring your own mat, towel, and water.  Come dressed comfortably.  All levels are welcomed, from beginners to advanced.
You must be atleast 18, and you will have to sign a waiver before class begins.
Address: Bayfront Park-Tina Hills Pavilion
Parking: Metered spots or parking garages nearby
Venetian Pool
After all, what could be better to do during this hot summer  than to immerse yourself in a refreshing pool. But this isn't your ordinary pool.  The Venetian pool is surrounded by lush landscaping, palm trees and flowers.  There are waterfalls and rocks  extending into beautiful, glittering water. Although it may be a little hard to find, be patient, because this trip is worthwhile. 
It's a historic location in Coral Gables, where young and old, residents and tourists flock for some relief from the Florida heat. This Venetian Pool is listed in the National Register of Historic Places; with more than 800,000 gallons of water drained nightly through natural ground filtration.
This is a place for families, teenagers, young adults, and seniors.  However, children under 3 are not permitted.  Children must be 38″ or parents must provide a birth certificate for entry.  Coral Gables residents receive a discounted entry price.  No coolers, glass or alcohol are allowed.
Address: 2701 De Soto Blvd
Pricing: $4-$11
Phone: 305.460.5600
Hours: May vary, see website or call
Are you looking forward to an event coming up this weekend? Leave a comment and tell us what you have planned.