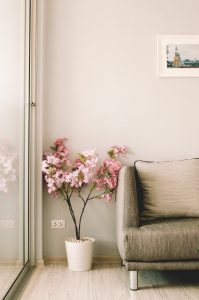 Closing on a home is to many the defining milestone of the home buying process, and it should be celebrated. After all, upon closing, you are a new homeowner and you finally get to enjoy the new home you've been dreaming about for months or years.
But closing is not all sunshine and roses. The road to closing can be long, excruciating, and filled with every emotion (and document!) imaginable. In short, a lot has to happen before you get the keys to your new kingdom. But don't let that scare you. Simply knowing what to expect should ease many of your worries and relieve some stress about the process. Here's what to know so you're better prepared to face your home closing head on.
Understanding the Timeline
Once your offer on a home has been accepted, the road to closing begins. Homeowners who are taking out a mortgage must begin by completing the mortgage application. Once submitted, it takes roughly 30-45 days. During these weeks between final offer and closing, things like home inspections and appraisals also take place.
The closing itself lasts only about an hour – sometimes faster, sometimes slower – and is usually handed by the buyer's attorney or title company.
What Happens on Closing Day
At closing, a few significant events will occur:
● The title will be transferred.
● Funds for the sale will be distributed.
● Buyers will complete final mortgage paperwork and sign the mortgage note.
● Additional fees will be paid, such as pro-rated property taxes, title insurance, and commissions.
● The deed will be recorded.
There will be paperwork a plenty, and the process may feel intimidating. For that reason and others, many homeowners choose to also partner with a real estate attorney for closing.
When arriving on closing day, it's important to bring personal identification, the Closing Disclosure you'll receive three days before closing, a cashier's check or wire transfer receipt for the funds you owe at closing, as well as your personal checkbook.
Closing day is a big deal, and one we look forward to with each and every one of our clients here in South Florida. If you have questions about what to expect when buying or selling a home, please get in touch with us at Drew Kern Real Estate.