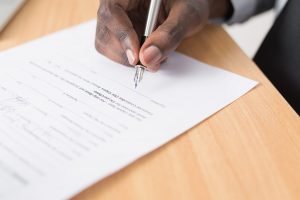 There are so many moving parts to buying a home, and one of the biggest and sometimes most daunting is negotiation. Depending on the type of market – whether it's a buyer's market or seller's market – one party always has the upper hand, but that doesn't mean the other side has to accept whatever terms are put on the table. Real estate negotiations are tricky business with opportunities to negotiate on nearly every term of the offer. Here are a few key things to know about negotiations.
Seeing green
In real estate negotiations, price is obviously a big factor for home buyers and is often at the forefront of their negotiation efforts. Sellers want to earn the highest price for their property, but buyers need to be conscious of future resale opportunities as well as current and future financial commitments when agreeing to the price. Aside from negotiating on purely the offer amount, there's also opportunity to discuss closing costs, which may be strategic from a mortgage perspective to some buyers.
Contingencies
Common contingencies that may be included in an offer are financing contingencies and appraisal or inspection contingencies. Financing contingencies can lengthen the closing timeline, so buyers who are able to make an all-cash offer may be able to drop the financing contingency to speed up closing. Waiving an appraisal contingency means that if the appraisal comes in below the offer price, the buyer is still committed to bringing in the full cash-to-close amount.
Furniture and appliances
Depending on the market or terms of sale, just about every appliance as well as furniture, window treatments, and more are up for negotiation in a real estate transaction.
These and many more areas are up for grabs when it comes to closing a real estate deal, and one of the best ways to navigate the negotiation is to have an experienced realtor on your side.
If you have questions about buying or selling a home in South Florida, give me a call at 305-329-7744.