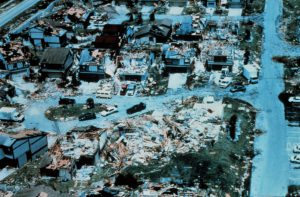 If you've been around long enough, you probably call it Cutler Ridge or even just Perrine. And if you've been around for that long, you also probably remember that what is now Cutler Bay was one of the places that Hurricane Andrew hit the hardest.
Because of this, Cutler Bay's homes are some of the newest in Miami-Dade County. This means that they're built to the latest codes and are best prepared to handle anything South Florida weather can throw at them.
The city was officially established in 2005 with borders running from SW 184th Street (Eureka Dr.) east of U.S. 1 to the coast, and north of Black Point Marina. It's one of the county's most family-friendly cities with plenty of large yards complete with swimming pools in addition to some excellent public (and private) schools.
The real estate market currently has a wide range of inventory for sale including lofts, apartments, townhomes, condos, co-ops, detached houses, and single-family homes, the median sales price for homes in Cutler Bay is about $235,000. Costs average $136 per square foot, and prices ranges from as high as $1 million for a 5,556-square-foot five-bedroom, four-bath property to as low as a $45,000 for a 670-square-foot one-bedroom, one-bath apartment.
With most residents commuting to other parts of Miami for work, Cutler Bay focuses on providing its residents with the best living options. This includes some of the best public schools in the county with Gulfstream Elementary and Centennial Middle School and High School. And, as good schools traditionally create a higher demand for homes, you can safely assume that Cutler Bay will continue to attract residents for years to come.
The primary advantages of living in Cutler Bay include the variety in cultural demographics, great beaches and access to water recreation areas, and the excellent entertainment options such as a kids indoor play gym, movie theaters, music venues, and a pool hall.
Want to see all Cutler Bay has to offer firsthand? Contact me today and we can tour the neighborhood and check out current listings.