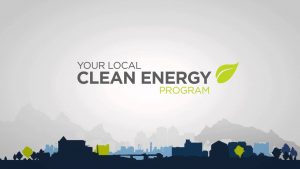 It's a fact: home renovations can be pricey. But, if you plan to spend seven or more years in your home, it is certainly worth the investment to ensure you get the wind mitigation discount on your insurance. It also can be worth it to summerify your home to both keep your ac from working on overdrive and keep your electric bills way down.
But what about those of us that are not sure how long we'll be in our home? Should we just soldier through higher insurance rates and bills from FP&L?
Until recently, that's what most people did. But then the Ygrene loan program came along. Distributed through the privately funded YgreneWorks program, this loan covers just about anything that improves your home's efficiency or hurricane protection, conserves energy, and saves water. Here's a simple break down of this loan:
Offering 100% home improvement financing and no upfront costs, Ygrene makes it fast and affordable to upgrade your property.
Costs can be spread out over 30 years with fixed terms, and you may not even have to may any payments for 29 months. This means that for over two years, you are keeping more money in your pocket as you pay less for bills due to energy efficiency improvements. The energy savings end up paying for the improvements!
A unique aspect of the loan is that it is repayable with your property taxes, meaning your payment may be tax deductible. Furthermore, if you sell your property, in some cases, payment may transfer to the new owner, like property taxes. This means you only end up paying for what you use.
Because eligibility is based on the equity you have in your property, it's as if your house is borrowing money.
The program estimates that the loan can save you up to 50% in comparison to bank and credit financing once tax and energy savings are calculated.
Thousands of improvements are covered under the loan, including upgrades to air conditioning systems and energy efficiency upgrades such as windows, doors, roofing, insulation, solar panels, lighting, and landscaping.
Ygrene loans offer you the opportunity to lower your energy costs, improve comfort and indoor air quality, and ultimately increase your property value. Read more about the YGrene program here.
If you have any questions about which home improvements will provide the most resale value, feel free to contact me. I would be more than happy to give you a complimentary assessment of your property and point you in the right direction.