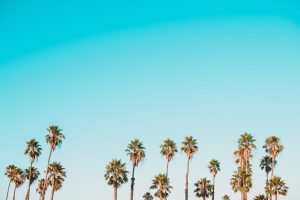 Coral Gables, also known as "The Gables" or "The City Beautiful," is a coveted South Florida community, and for good reason. Its location just southwest of downtown Miami mixed with its plethora of fabulous dining, high-end shops and community events make it an ideal family-friendly suburb. Moreover, it maintains the historic charm of Old World elegance with stunning home architecture reminiscent of Old Spanish style, many of which were originally constructed in the 1920s.
Coral Gables maintains such strong appeal to buyers for these and many other reasons, but if you're looking to buying a home in the Gables, it's important to note a few things.
All home projects go before the Gables' Board of Architects
In order to maintain the beauty and traditional aesthetic of the community, local authorities enforce rules among homeowners to keep the city looking its best. For example, if you purchase a home with the intention of tearing it down to build something new or if you're planning on adding a significant addition, it's wise to consult an architect prior to moving forward with the purchase. The Coral Gables Board of Architects meets weekly to review applications. Their goal is to ensure that the city's architecture remains consistent with regulations that assist in preserving the character of the community. Such standards include things like elements of color, material, and more – and is also why we like bringing an architect along when looking at properties to renovate to talk about what is doable.
Building codes help influence home valuations
On the positive, the tighter building codes in Coral Gables historically have had a positive influence on home values. Home data suggests that Gables' properties tend to have a higher valuation than those homes even just a few short blocks outside the community. While there may be stricter regulations, they tend to serve homeowners well and keep "The City Beautiful" looking just that – beautiful.
If you're interested in learning more about Coral Gables and what properties the community may have for you, get in touch with us today. We're experts in the South Florida real estate market.