The Gables is jam-packed with things to do this month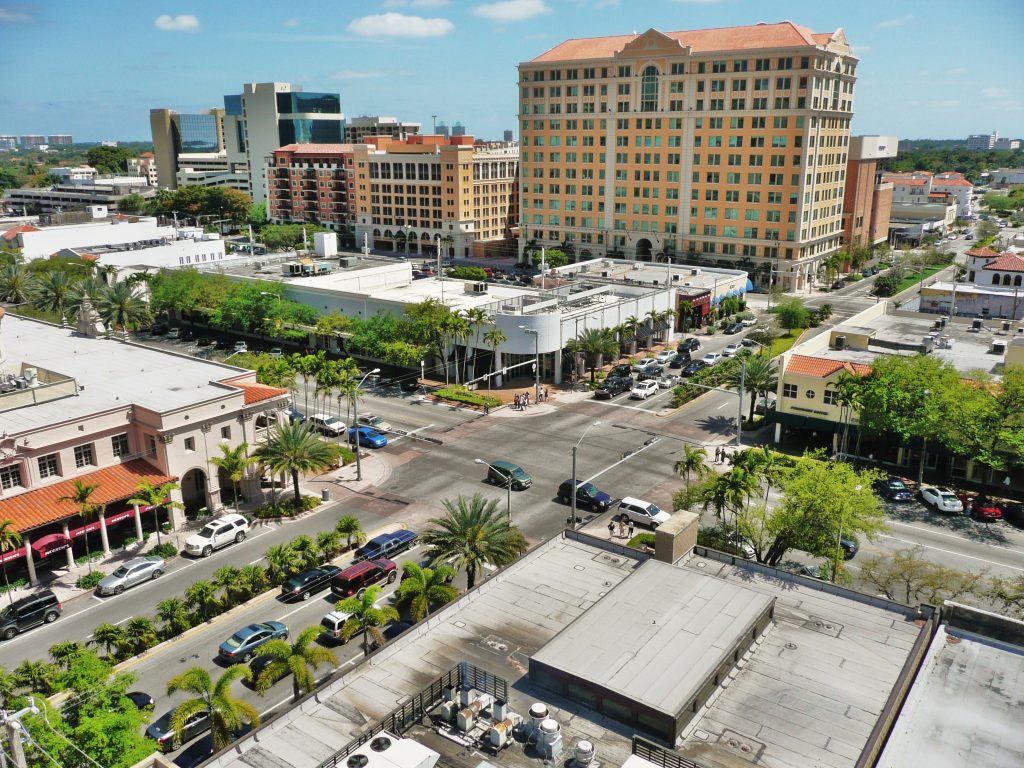 Coral Gables has benefitted immensely from the efforts of the Coral Gables Chamber of Commerce as well as its Business Improvement District as they continue to support the area's vibrant dining, shopping and cultural scene, with a focus on the section surrounding Miracle Mile (the half-mile stretch between Le Jeune and Douglas roads). The beautifully landscaped and pedestrian friendly destination offers art galleries, top-notch restaurants, salons/spas, a live theater, and the shopping can't be beat. It is a major force in making the Gables such a desireable area of Miami to live and work.
Every Saturday through March (starting January 17), the Coral Gables Farmer's Market sets up downtown, on the corner of Miracle Mile and Le Jeune. Local vendors and restaurants present fresh produce and baked goods along with live music, free workshops, cooking demonstrations, and kids' activities. Check out the full schedule here.
Music lovers flock to the plaza at the Coral Gables Museum every Wednesday at noon for Jazz in the Gables (through April 1). The free concerts showcase different performers and ensembles each week, and local catering co. Lovables offers box lunches for sale during the performances. For live entertainment in the evening, check out the Actors' Playhouse production of the classic musical Ragtime, running January 28 to February 22 at the Miracle Theatre.
To get a taste of the Gables community at its best, check out the Buoniconti Block Party this Saturday, from 5 to 9 p.m. Back for a sixth year, the family-friendly event is presented by Hillstone. Enjoy food from the restaurant; craft beer, wine and cocktails; live music; and a silent auction. In addition to sampling the local flavor—both culinary and social—you'll be supporting a good cause in the Buoniconti Fund, the fundraising arm of the Miami Project to Cure Paralysis.
New this year is the neighborhood's first Festival of the Arts, happening Downtown the weekend of January 24 and 25. A great new addition to the area's already plentiful art scene, the event includes both visual and performance artists from South Florida and across the country—and of course, lots of food and drinks from local restaurants. It should be a great representation of the Coral Gables' community spirit.