Pinecrest Farmers' Market: Building a community of food lovers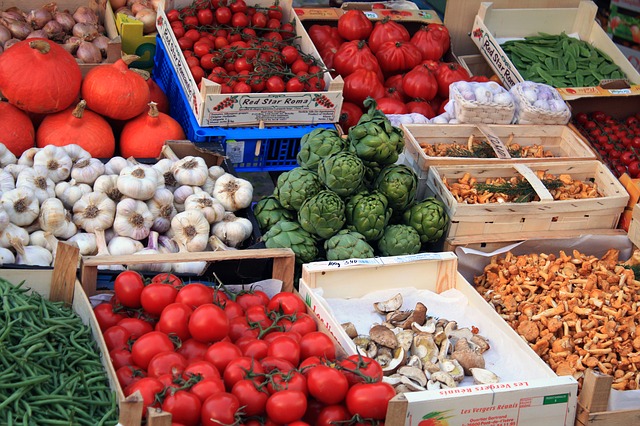 The highly desirable Village of Pinecrest is known as one of South Florida's most beautiful residential areas, with spacious, well-tended yards and single-family homes; strong schools; affluent residents; and easy access to both Downtown Miami and the airport. People regard it as offering an all-around high quality of life. It also is home to one of Miami's most highly regarded farmers' markets.
Every Sunday (from 9 a.m. to 2 p.m.; some vendors accept credit cards, others are cash only), the Pinecrest Gardens Farmers Market sets up in the parking lot of the lush 20-acre Pinecrest Gardens park. (The park itself is a wonderful amenity for Pinecrest residents, who can take advantage of its botanical gardens, horticulture classes, petting zoo, children's playground and regular live theater, concerts and dance performances. Read more about the Gardens here.)
The market draws the best local sustainable and organic farmers and food producers—as many as 65 vendors during high season—from the Redlands, Homestead, Clewiston, and Fort Pierce and beyond.
Reflecting the current revival of artisan food production, the market organizers make a special commitment to supporting those purveyors who spend extra time and energy cultivating their unique crops and goods. It's a real treat for foodies. You'll find tables full of fresh local and exotic fruits, vegetables, honey, Colombian coffees, flowers, meats, cheeses, olive oils, artisan breads and pastries.
Head fast to Zak the Baker, an artisan breadmaker that is getting people to rethink their gluten-free diet, to nab thick fresh-baked loaves of sourdough before they sell out. Taste-test the bold flavors of Tío Gazpacho's nutritious, organic chilled soups. Dog lovers should stop by the Farm Fresh Pet Foods for healthy, all-natural canine foods and treats.
Soak in the friendly vibes and the beauty of the surrounding banyan trees as you troll the food stands. Sample the best of the area's small and independently owned vendors, including ice cream, homemade guacamole, barbecue, Flip's fresh-popped kettle corn, and sweet and savory French crepes. Feeling inspired? Sign up for whichever culinary or gardening workshop is on offer.
For anyone who's currently neighborhood shopping, spending a Sunday morning at the green market is a great way to get a true sense of the Pinecrest community.