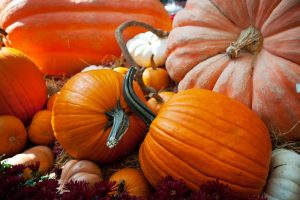 Halloween is just around the corner, and hordes of costume-clad kids will be hitting the streets in search of candy. Miami offers an array of Halloween activities for people of all ages — parties, haunted houses, costume contests, and special events.
South Florida's family-friendly neighborhoods also provide safe and festive spaces for trick-or-treating. Coral Gables and Palmetto Bay, in particular, are top trick-or-treating spots. Here's why:
Coral Gables
From a kids point of view, Coral Gables is perfect for Trick-or-Treating. There are few oversized lots, which means more homes per block and therefore more candy. What's more, certain areas are well known for handing out the best candy (don't worry, I won't spill the secret here. You'll have to contact me).
In addition, not only can you stroll through the streets of Coral Gables, but the city also offers several Halloween events. For nearly 20 years, the downtown's Miracle Mile has held Halloween on the Mile, where the shops hand out candy. The event features other activities, including costume contests, storytelling, and much more for the best all-around Halloween experience.
Palmetto Bay
Palmetto Bay is extremely safe and a beautiful spot to take the kids trick-or-treating. Home to many affluent artists, expect streets lined with lavishly decorated homes. And, because the city is located on Biscayne Bay, you'll experience some beautiful views on your trick-or-treating journey. In past years, the city hosted a Halloween movie night at one of its many parks.
Stay Safe on Halloween
No matter where you trick-or-treat, there are several safety tips that apply. Only visit familiar, well-lit areas. Always accompany your children when trick-or-treating and instruct them to only approach houses with a porch light on. Dress kids in brightly colored costumes and add reflectors to the costume or bag, if needed.
Teach children to stay out of the street and to look both ways before crossing the street. Also teach children to never enter a stranger's home and to avoid eating any treats until they get home. Feed kids a healthy meal before trick-or-treating so they may not be as tempted to dig into the candy. Once you get home, set limits on the amount of candy they can eat to avoid sugar overload and to make the candy last for at least a few days after Halloween.
South Florida has a lot of offer Halloween revelers. Just be safe out there.