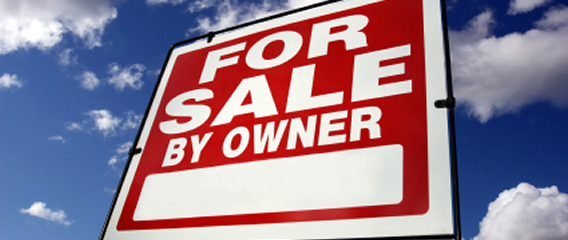 For Sale By Owner. We've all passed a home with a handmade sign on the front lawn or stumbled onto a self-listed charmer on the website forsalebyowner.com. Maybe you have even wondered whether you really need to enlist the services of a realtor as you prepare to put your home on the market. I can understand the appeal, of course: avoid paying commission and conduct the sales process on your own terms.
As tempting as the unaided approach may seem, it comes with significant risks—for both buyers and sellers. Buyers of a FSBO listing assume all the risks that come from working with an uneducated seller: Will they disclose everything they should about the home and its condition? Is the asking price based on an accurate and current assessment and in keeping with market trends? Will they negotiate fairly and adhere to agreements entered into without professional representation? Will your lender agree to finance a FSBO purchase?
Sellers who choose to market their homes without professional help need to take on a lot to protect themselves financially and legally as they go through the sales process. Beyond obtaining an assessment of your property and learning enough about the market to set a competitive asking price, you will definitely need the assistance of a real estate attorney to draw up a contract that protects both your rights and those of the buyers.
Plus, Miami-Dade County has a myriad of its own unique real estate rules and regulations—policies about what a seller must disclose, inspect, or repair. Violating any of these rules can result in penalties, potential lawsuits, and, ultimately, no sale. And then there's the issue of working with the buyer—do you know how to verify their financial standing and mortgage pre-approvals?
If all this leaves you undeterred from going the FSBO route, there is one last factor for sellers to consider: The numbers have proven that homes represented by a professional realtor sell for more, on average 15 percent more, than those sold by owner.
A realtor has access to a large network of people looking to buy homes and is able to broadcast the news of your house being for sale to thousands of real estate agents, who then can show your home to their clients—which all improves your odds of a fast, financially rewarding sales process. You might not pay a commission without a realtor, but you might lose several times that amount in the final sale price should you go it alone.