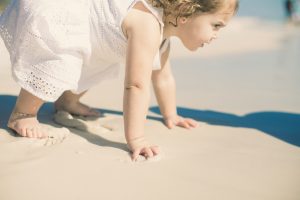 For more than a century, we've been a fast-growing region because the rest of the country (and Canada too) decides to call it quits by February and move somewhere with better weather.
In case you needed further encouragement, here's why Miami should be on your mind:
The weather 
Sunshine is great for your mood and overall outlook on life. South Florida has plenty of sunshine and warm weather to go around. Florida is known for getting the most hours of sunlight annually of any other state, which can be great for getting things done. What's more: Miami summers are not as bad as their reputation. Getting a home with tree cover brings the temperature down by 10 degrees or more, and being right on the Gulfstream means there's always a breeze.
The beaches 
If your hobbies include swimming, fishing, snorkeling, scuba diving, jet skiing or driving a boat, the beaches in South Florida can provide you with endless opportunities. Going to the beach has been proven as a great way to reduce stress and increase happiness. Imagine what it will do for you to live on one.
The nightlife 
Whether you enjoy classy wine tastings or more energized parties on the beach, Miami's nightlife has something for you. There are a wide variety of entertaining things to do. From major international events like Art Basel to the more standard Wednesday night on South Beach, we guarantee a never-ending supply of entertainment. 
The golf courses
Golf is one of Floridians' favorite sports, so if you enjoy golfing, moving to South Florida is a great spot for you. Plus, the perfect, sunny weather means there's no shortage of days for players to hit the links.
If you're ready to throw away your ice scraper and smile when people complain about it being cold when its 55 out, give us a call. We'd be happy to take you around and help you find your next home.