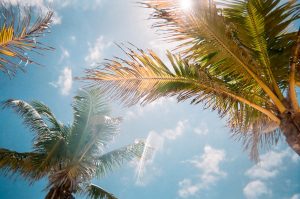 "The Village of Parks" is aptly named given its commitment to preserving the natural environment, its numerous parks, and expansive recreation opportunities for residents. What's more – its easy access across the county mean you can enjoy all the perks the big city has to offer while still embracing the small community charm (which of course has its own list of perks!).
Here are a few reasons why we think house-hunting in Palmetto Bay is always a good choice:
Top-notch schools – Palmetto Bay's public and private schools are top-rated and offer superior educational opportunities for children from preschool on up through high school.
Active parks & recreation department – You'll never be bored in Palmetto Bay. With numerous planned events each month, all members of the community – no matter their age – will find something right for them.
Historical and environmental ties – Deering Estate, situated on a 444-acre preservation site on Biscayne Bay, has historical, environmental, and archaeological ties – and if you live in Palmetto Bay, it's right in your backyard. Moreover, it's not uncommon for residents to see all kinds of wildlife roaming right in their neighborhood.
Large Lot Space – It's hard to come by a lot of space when looking for an urban home, but Palmetto Bay offers just that. A lot of space right where you want it. Close enough to the heartbeat of the city with enough space for you and the whole family.
A laid-back vibe – Palmetto Bay has everything you need – recreation, shopping, dining, and cultural experiences – without the stuffy and formal vibe. If you're looking for a welcoming and casual community, it's the right pick.
It's clear to see we think Palmetto Bay is a great community. Might it also be right for you? Give us a call at 305-329-7744 to discuss all that Palmetto Bay has to offer and learn more about specific listings that could be perfect for you.