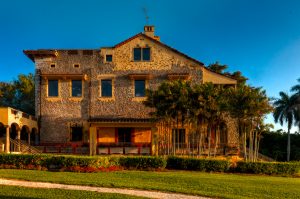 Palmetto Bay has been consistently ranked as one of the best places to raise a family in South Florida and it's easy to see why.
This postcard-perfect community is located on the shores of Biscayne Bay and home to about 24,000 people. The Village of Palmetto Bay has top-notch schools, lots of amenities, and it's close enough to downtown Miami and the Beach to enjoy the big-city offerings.
If you're looking for the best neighborhood to raise your family, start house hunting in Palmetto Bay. Here are four reasons you'll love to live there:
It Has Great Schools
Palmetto Bay has many top-rated public and private schools that can provide an amazing education for your children from preschool through senior year. Some great schools include Westminster Christian School, Coral Reef Elementary, and many more. It's also close enough to other South Florida neighborhoods to take advantage of their schools.
It Offers Many Family-Friendly Activities
Living in Palmetto Bay, you'll likely never sigh and complain that there's nothing to do. The area is overflowing with family-friendly activities, with its extensive parks system that also hosts many family-friendly activities, including festivals, holiday celebrations, sporting events and more. The area also features the must-visit Deering Estate, a 444-acre historical, environmental, and archaeological preservation site on Biscayne Bay.
Residents also often see many types of wildlife, including parrots, peacocks, foxes, alligators, and the palmetto bug. There are plenty of places to bike and walk and extensive shopping centers, restaurants, and cultural amenities.
It's Laid Back
Palmetto Bay residents rarely use the words stuffy or formal. Known as family-welcoming and casual, the area boasts its very own laid back vibe that's apparent in the friendliness of its locals and businesses.
 It's Close Enough to the City
While it's away from the busy city, Palmetto Bay is close enough to enjoy all that Miami has to offer. It's just a 20-minute drive to downtown Miami (besides rush hour) and about 30 minutes to the Keys.
If you're looking for a new home in South Florida, Palmetto Bay is an amazing choice, especially for families. Its relaxed vibe and abundant activities make it a great place to live.
Would you like to call Palmetto Bay home? Give us a call at 305-329-7744. We'd love to share our local expertise.