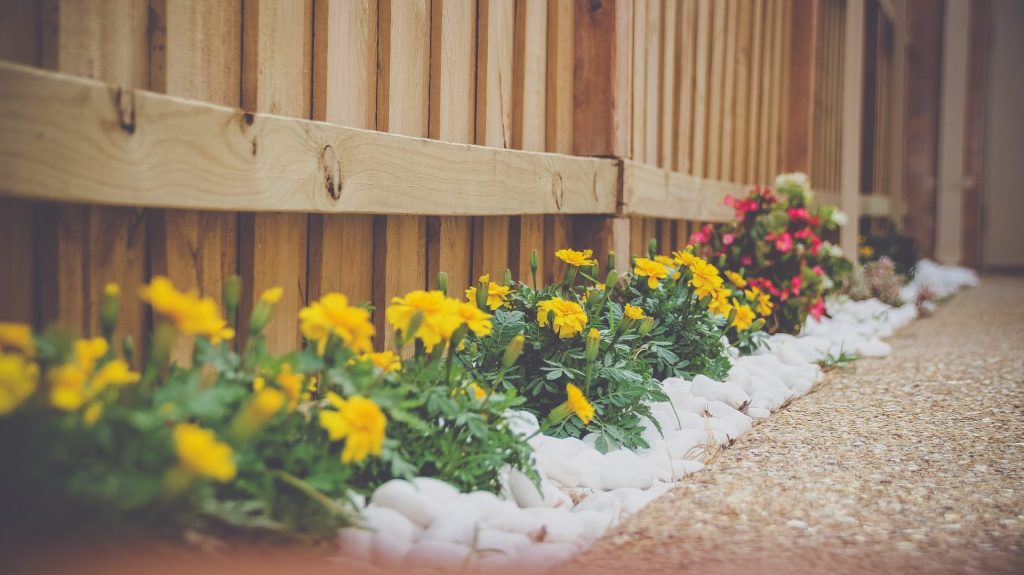 Making a great first impression is important, and for your home the best way to do that is by having top notch curb appeal. We've all seen that one house in any given neighborhood that just has the "wow" factor – your neighbors always slow down when they're walking their dog to take it all in. Leveling up your home's exterior increases its overall attractiveness – in person as well as in photographs – along with your property value. We've put together a list of ways to easily enhance your home's curb appeal. You'll invest some time if you DIY these, but if you don't have the time, these still won't bust your budget.
A Fresh Coat of Paint 
A new paint color makes an impactful change to your home immediately. It's also good to refresh paint more regularly than most do to keep your home well-maintained and protected from the elements. This is especially true here in Miami where the wind, salt, and water all join forces to wear everything out. Choosing a color can feel daunting, but don't be afraid to make a bold choice. It's a good idea to look at the homes in your immediate area to be sure your choice won't clash. A neutral color with a brighter trim and coordinating shade for your front door is also eye-catching. If your home is subject to HOA guidelines don't forget to double check your bylaws to make sure the color you choose complies, and that you follow any process they might require.
Upgrade Your Front Door
Speaking of your front door – choosing a completely new style will upgrade your home's entry impressively. If you don't want to make that big of a change consider changing out your existing hardware for something new and different, and add a decorative doorknocker. Even if you're not planning to paint your home's exterior adding a pop of color on your front door is a great way to upgrade your entry. Red doors will always be timeless, but don't be afraid to think outside the box. A sunny yellow door is bright and cheerful and looks great with most neutrals.
Beautiful Landscaping
Don't make the mistake of overlooking your landscaping – or lack thereof. You don't have to have a green thumb, though here in Miami, you can definitely lean in to the climate.Make sure bushes are nicely trimmed, and keep the lawn mowed and edged. Planting colorful flowers along walkways and near the entry creates an inviting look. A couple of overfilled containers on the porch are easy to care for and enhance your curb appeal nicely.
Outdoor Lighting
Remember to consider your home's after-dark curb appeal, too. A well-lit home looks warm and welcoming, which is really what everyone is looking for at the end of the day. Good outdoor lighting doesn't just enhance curb appeal, it adds security as well. Either wall sconces or pendant lighting in your entryway looks especially luxe if you match it to the hardware on your front door. Adding some solar pathway lighting is eco-friendly and safer at night for guests or delivery people who don't know your property. You can also use lighting (solar or otherwise) to highlight the landscaping work you've just completed. Lighting up an oak or two is always a show-stopper.
Clean and Maintain
Our last tip may seem like an obvious one, but life gets busy and it's easy to forget the little things. Doing some cleaning and maintenance will make a bigger impact that you realize. Exterior walls, and paved areas – driveways, walkways, and patios – will all look shiny and new after a good power washing. Taking the time to wash the outside of your windows will bring back their sparkle. Finally, make a point to keep your porches free of clutter.
Get started on your to-do list, then let us know when you're ready to talk about getting your home on the market. The Kern Team is made up of experts in Miami real estate. We can help you on your journey as a seller or as a buyer. Reach out to us today.