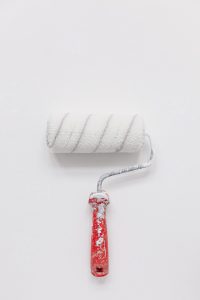 Whether you're preparing your home to sell or are simply looking for ways to transform your bathroom space and create more calm, here are five easy ways to make a subtle transformation that will grab the eye of prospective buyers and may even bring you more respite to boot.
Check your hardware – Unique cabinet hardware can grab your attention (and your hand). Installing new hardware is an easy and inexpensive way to modernize a bathroom, add visual interest and make a surprising difference to the overall space.
Add plants – Easy-to-maintain succulents are small and can fit in nearly any space. For larger bathrooms, you could opt for a larger plant, like a fiddle-leaf fig. Having plants in your home can help breath fresh life in a space and boost your overall mood and health.
Focus on faucets and/or shower heads – New bathroom faucets can make a statement and add style to a dated space. Likewise, a new shower head can completely change your experience, especially if you switch to a different style like a rain shower head or hand-held shower head.
Replace your shower curtain and bath mats – Find something to complement your new color scheme if you repainted, or replace the curtain on its own without worrying about painting. In either case, a new look or curtain design can help make the whole room pop. And there's nothing better than stepping out onto a fresh bath mat either.
Sprucing up your bathroom doesn't have to cost a fortune. With these simple tips, you can bring more "ahh" to your space and attract potential buyers by making a few easy upgrades.