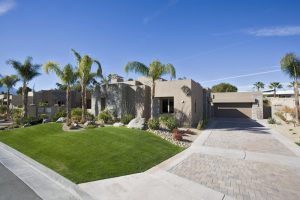 So much attention surrounds first-time homebuyers, but selling a home for the first time is an equally daunting task and is completely different from buying.
Sellers sometimes incorrectly believe that because they have been through the buying process, they know how to sell their home. In fact, there are many intricacies to selling a home that you don't experience when you buy.
If you're a first-time home seller, these five tips will help you make the most of your sale:
1. Hire an Experienced Realtor. 
This should go without saying, but hiring an experienced realtor is the most important selling decision you will make. We'd encourage you to interview a couple rather than going with the part-time realtor that you know. They'll have a better knowledge of your neighborhoods market and how to reach the buyers looking for your home.
2. Don't Get Too Emotional. 
Homes are full of memories, and selling is often more emotional than homeowners think. However, don't get too attached and avoid letting your emotions get in the way of your decision-making. Try seeing things through a potential buyer's eyes as you making decisions about staging, repairs, and pricing your home.
3. Staging and De-cluttering Helps the Sale. 
Staging is so important in home sales. Your home is probably decorated in your family's unique style, but not all buyers will be drawn to it. You may need to put some furniture in storage, repaint, or neutralize the décor. The goal with staging is to help potential buyers visualize themselves in the home.
Always keep the home clean and de-cluttered before showing. And, you may need to make some repairs or upgrades to help your home sell faster. The general rule is to make improvements that will help the property show well, but avoid investing too much money.
4. Avoid Overpricing.
If you've ever wondered why the home down the block has been on the market for so long, odds are the problem is that they overpriced it.
The tendency to overprice is common for first-time home sellers, and it makes sense: you poured your heart-and-soul into your home. But overpricing takes away one of our strongest assets: being new to the market.
Try to remember back to your house-hunting days. If you're anything like most of our clients, we've been scouring the market for months, having seen everything that's for sale in the neighborhood you're watching. The moment a new listing pops up, you're dialing your realtor to get a showing before you even finish looking at the pictures.
That's how buyers act. And overpricing stops offers from coming in the first few days, when the most motivated buyers are going to make an offer.
This is when an experienced realtor can really be an asset. We know the market well and the sales prices of similar homes in your neighborhood, so we can help you price perfectly.
5. Keep an Open Mind
When selling your home, always keep an open mind and identify what's most important to you. Are you set on getting your asking price? Is a quick closing time more important? These considerations will help you evaluate offers and know what you want out of negotiations. We can help you determine what's best for you and navigate the negotiations.
If you're gearing up to sell a home for the first time, give us a call at 305-329-7744. We can walk you through every stage of the process, explain closing procedures, and help you find the best buyer for your home.