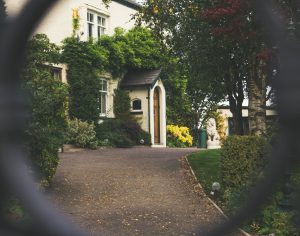 Many millennials choose to rent because they think buying a home is out of their reach. In reality, there are many opportunities for millennial-age first-time homebuyers out there.
Buying a first home at any age is a great investment. It gives you the chance to begin building equity and take advantage of tax deductions on mortgage interest and other benefits. It also provides a sense of accomplishment.
If you're a millennial and thinking about buying a home, these tips will help:
Don't assume you can't afford it.
Buying a home is a major expense, but it's also a big investment. For some millennials, it may sound little daunting. But, in many cases, buying a home is actually cheaper than renting. In Miami-Dade and Broward counties, renting is nearly twice as expensive as buying.
While it's often cheaper to buy, you should still take careful stock of your finances. Do you have the money for a 10% to 20% down payment? Will you be able to afford your mortgage payment long term, as well as any unforeseen expenses that come up along the way? But, don't let this scare you away from talking to a real estate expert about how you can make a home purchase. 
Know

 what you want.
Before you starting house hunting, decide what you want out of your new home. Are you looking for a small starter home, or something larger for the long haul? What is your price range? Having some goals in mind and a realistic understanding of your finances will help focus your search. We can help with all of this. 
Choose your location wisely.
Location is everything when you buy a home. Let your goals and lifestyle drive where you buy. You can remodel or redecorate a home after a couple of years, but you'll be stuck with the neighborhood. Consider how far you'll have to commute to work or to see your friends in making the decision. Choose an area with a great school district if you plan to have children in the future. 
Take your time.
There really is no rush when buying a home. It's a big commitment and a big expense, so it's important to find one that best meets your needs and budget. Look at many properties, and try not to get too emotionally attached. The more houses you see, the more you'll get a feel for what you like and dislike, but seeing too many may be confusing. That's why you need an experienced realtor to guide you. Never feel rushed or pressured into making a home purchase (that being said, when you find the perfect home, things will move quickly). 
Ask for help.
Buying a home is a long and complicated process that you shouldn't undertake alone. They have likely purchased real estate in the past and can share their knowledge. It's important to choose an experienced real estate agent that is familiar with the area. We can guide you and help you avoid common pitfalls.
We are experienced with helping first-time homebuyers purchase their dream homes. We are also highly knowledgeable of the South Florida real estate market. Let us help you with your house hunt. Give us a call at 305-329-7744.