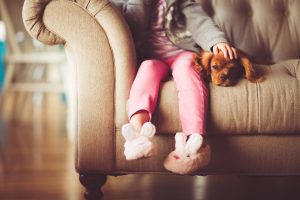 When you're selling your home, there's so much to do. But, a seller's top job is to make their home looks as presentable as possible to attract buyers.
Properly staging your home is one of the best ways to help your home sell as quickly as possible. Staging shows off your home's best features and helps potential buyers imagine their families living there.
However, some sellers fail to put their best foot forward when staging their home for a sale. Here are the top six staging offenses that we have seen sellers commit:
Lingering around when buyers come. 
Homeowners sometimes choose to linger around when agents bring potential buyers by to see the house. This can lead to some awkward encounters. We ask our sellers to step out so we can show the home on their behalf. After all, this is what they hired us to do.
Letting pets run amok. 
No matter how friendly your pets are to you, they may not be so friendly when strangers enter your home. Just as possible buyers don't want you lingering around when they're look at your home, they also don't want your pets around. Sellers should make arrangements for pets to be elsewhere whenever possible when the home is being shown.
Not cleaning up. 
This one is pretty simple — clean up. You want to show off your home at its best, and that means not dirty or cluttered. Avoid leaving dirty dishes in the sink, trash piled up, clothes all over the place, piles of dirty laundry, and unmade beds. Hire a professional cleaning service prior to listing for the best results.
Having personal information on display. 
Just as you should clean up and de-clutter your home, also do not leave personal information, such as bank statements or bills, on display. You never know who might be looking at your personal information, even though we accompany buyers on every showing and keep track of them as they move throughout the home and property.
Leaving a smelly space. 
Bad smells are a major turn-off for potential buyers. This goes for cooking smells, cigarette smoke, and pet odors. Do your best to freshen up your home's scent before showing it.
Keeping rooms too dark. 
People tend to have a negative association with dark or dimly lit houses or rooms. Try to always incorporate natural light whenever possible or add lamps or extra lightening when needed. We tell our clients that the last thing they should do before we show their home is to turn on all the lights. It's a simple thing that makes a big difference in their mindset.
Sellers should commit to putting their home's best impressions on display. Avoid these staging offenses, and your home will be a buyer's dream.
We can help homeowners show off their home's best features. We know what buyers want. Let us help you put your home on the market. Give us a call at 305-329-7744.