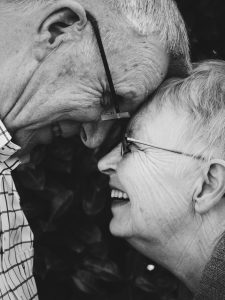 It seems like every article I read about homebuyers these days is written about millennials: are they buying, are they not buying, what do they want to buy, et cetera. To a much lesser degree, there are articles about boomers and whether they want to move for retirement or stay-in-place.
But I haven't seen anything on 'second wave' boomers, who tend to be in a unique situation.
Who is the Second Wave?
There are more than 76 million baby boomers nationwide. The younger boomers are often referred to as "second wave" because they have different lifestyle needs than their older counterparts.
Many second-wave baby boomers are increasingly feeling like their current homes no longer fit their needs. Odds are you are edging towards retirement and about to become (or already are) empty nesters.
If you're a second-wave baby boomer and looking for a new house that better suits your lifestyle and meets your needs, I recommend to look for these things in your new home:
Lifestyle and Location
One of the most exciting aspects of this stage in life is to become free from schools being such a major factor when looking at homes. Instead, you can look at things like proximity to restaurants and shortening your commute.
My team and I have worked with dozens of people in their mid-to-late fifties over the years moving from large homes on oversized lots in Palmetto Bay and Pinecrest up into South Miami, the Gables, and the Grove. The best part: not only are you spending less time in the car, but the lots are smaller so you have a whole lot less yardwork.
Accessible Living Spaces
One thing that is often overlooked is finding a space you can customize to fit your needs over the next ten to twenty years. This often includes little things, such as accessibility features for kitchen cabinets, lower shelves, and efficient floor plans.
Keeping some extra space in your budget to bring in an architect before you move in can save you a lot of time, money, and back-aches down the road.
Repairs and Maintenance
At the same time, odds are you've already spent some time living in construction zones and would really prefer to for something move-in ready.
If there is some feature that you're dying to have, but you don't want to live in the midst of the construction and don't want to undertake owning two homes while you're building, there are options. I recommend this only on a case-by-case basis, but we can structure the contract to include a longer closing time with caveats for specific work to be done before we close.
At Drew Kern Real Estate, we understand the unique needs and wants of second-wave baby boomers. We are also experts on the South Florida real estate market and can help you find your perfect new home. Give us a call at 305-329-7744.