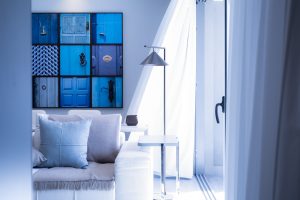 If you've been procrastinating on your hurricane preparation plans or summer has simply gotten away from you, it's not too late to make sure your home is in shape for hurricane season. Aside from securing these five areas of your property first, focus also on getting yourself and your belongings ready. After all, as we've learned by living through several major storms, having your home hurricane ready also means being prepared to evacuate at a moment's notice.
Cross your t's and dot your i's by checking all of these preparation items off your list so you're ready if and when a storm makes landfall on Miami:
Pack a hurricane go-bag – FEMA recommends having enough water and food on hand for at least three days, a battery-powered or hand-crank radio, flashlight and batteries, first-aid kit, whistle, dust mask, local maps, cell phone and chargers, important documents in water-tight bags, complete change of clothing, and more. Find the full list at ready.gov.
Stock up on emergency supplies – You really don't want to be the last one to the store when a storm is days away from Miami. Do yourself a favor and get your supplies now – that means extra batteries, non-perishable food, bottled water, gas, etc.
Document your property – Take photos and video of your property and create an inventory of what you have in your home. This will come in handy if you do end up needing to file an insurance claim or apply for disaster aid.
Review insurance policies – While you're at it, take a thorough look at your insurance policy and make sure you understand your coverage. Store this and all of your other important documents in a water-tight bag or folder to take with you in your go-bag.
Know your route – If an emergency evacuation does become necessary, know your route and make sure you follow safety precautions and signs when traversing dangerous roadways and possibly flooded streets.
Living in Miami means living with the possibility of dangerous hurricanes and storms making landfall. Do what you can now to prepare your property and your family for safety if a storm does hit your community.