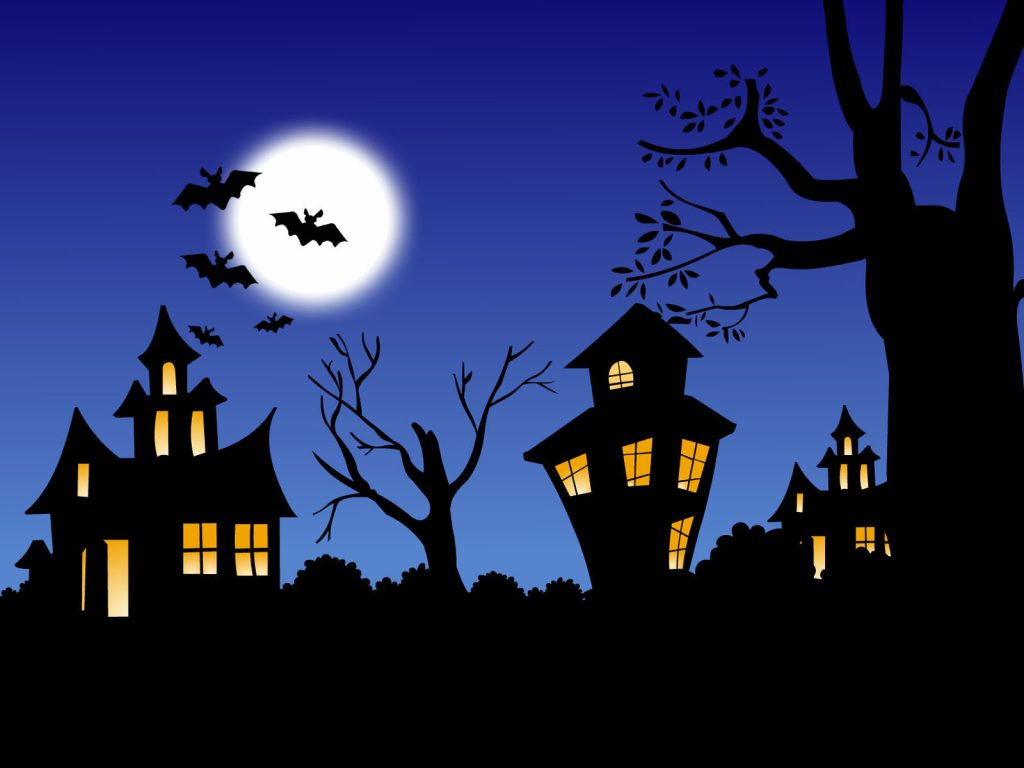 Miami is a city that loves Halloween—for both kids and adults. Whether you want a safe place to trick-or-treat with the family, a world-class haunted house, or an all-out wild party, you'll find the perfect spooky event in the Magic City for this October 31. (For those more in search of a real estate-themed trick-or-treat outing, contact me and we can tour South Florida's hottest neighborhoods.)
FOR FAMILIES
Spooky Zoo Nights at Zoo Miami
October 30 and 31, 2015; 7 to 11 p.m.
The zoo is full of safe, exciting Halloween fun for the whole family. The main event, Spooky Zoo Nights, features Dr. Wilde's Creepy House, a spooky tram ride, and haunted trails throughout the zoo for older, braver revelers, while younger ghouls can ride the carousel rides, hear scary stories and fill their candy bags. The weekend before Halloween, take eager trick-or-treaters to Zoo Boo, where kids can dress up and collect candy around the zoo, with contests, music, and special animal events. On October 16, even adults can bring out their wild side at the Monster Masquerade, a night of dancing, drinks, costumes, and scares.
Also check out: The Miami Children's Museum's Not-So-Scary Halloween Bash, on October 16 at 1 p.m. This annual family event includes a (not-so-scary) haunted house, games and crafts, trick-or-treating through the galleries, a mad scientist lab, and a silent auction to benefit the museum.
FOR DOG LOVERS
Howl-o-Ween at Fairchild
October 30, 2015; 9:30 a.m. to 4:30 p.m.
Canine lovers from Coral Gables and the surrounding areas love this annual tradition: Owners parade their furry trick-or-treaters, outfitted in their Halloween costumes, through the gardens. There's even a doggy tram ride. Bring the kids—they love to watch the puppy parade, even if yours is a cat family.
FOR THRILL- AND CHILL-SEEKERS
House of Horror Amusement Park
Open through November 1, 2015
Rumor has it that the new favorite fright-fest Terror in the Jungle will not be happening this year. Instead, scare yourself silly at the House of Horror in Doral. Wander through 30 rooms of terror across two acres of property haunted by dead bodies, zombies, and more. The event also offers food, games, live music, and kid-friendly rides.
Also check out: There is no shortage of "haunted" everything in Miami. Visit this website for the full listing of options and get ready to scream at one—or all—of them.
FOR GROWN-UP GHOULS
Nightmare on the Beach
October 31, 9 p.m. to 2 a.m.
Celebrate Halloween in true Miami style—on the beach with plenty of cocktails, the latest music, and delicious food. The theme for this year's South Beach party, which takes place every year in Lummus Park and benefits the Little Lighthouse Foundation, is "the Battle of Heaven & Hell." Plan your costume accordingly.
Also check out: Yacht parties are the hot ticket in Miami, and Halloween is a perfect time to set sail under a moonlit sky. Check out Halloween on the White Pearl and Miami Nice's Halloween Party on the South Beach Lady.