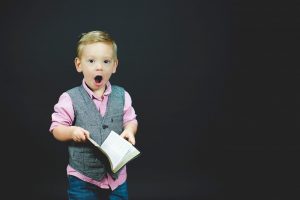 Buying a home can come with some unexpected costs, especially if you're a first-time home buyer or even if you're just new to a market. In Florida specifically, many home buyers are taken by surprise when they're hit with the added costs that comes with wanting to live near the water.
Below are a few examples of additional costs you should be sure to factor in when searching for a home in the South Florida market.
1. Flood zones – In Florida, there's no escaping King Tides, hurricanes, and severe storms. And because of that risk, those of us who choose to live here have to pay a premium on things like homeowners insurance. But more than that, there's an additional cost if you want to live even closer to the water – namely, flood insurance. That's because lenders require buyers to have flood insurance if you live in a flood zone, and those insurance rates can be significant depending on what zone you're in. The Federal Emergency Management Agency (FEMA) provides an interactive flood map for you to evaluate your risk for flooding. Before buying a home in a flood zone, it's important to know what zone you're in and to calculate potential insurance rates that come it living in it – not to mention, weighing the pros and cons with living in a flood-prone area.
2. Impact windows – As mentioned above, homeowners insurance rates in Florida are expensive, among the most expensive in the nation in fact. To catch a break on those premiums, homeowners can apply for a wind mitigation discount if they take action steps to protect their property from wind damage. One investment that helps safeguard properties as well as reduce premium costs is installing impact windows and doors. Whether you choose to install new windows or shutters on the property after purchasing the home or buy a home already outfitted with impact windows, expect to pay for these features up front (but then benefit from insurance discounts down the road). A less expensive option for buyers to still receive the insurance discount is to purchase a complete set of hurricane shutters. By securing coverage for all openings, a homeowner can receive the same discount as a home with impact windows and doors.
3. Property taxes – Before buying a home in Florida, consult your real estate agent for more information about historical property tax values tied to a specific property as well as community market data more broadly. He or she can also give you some insight into Florida's property tax system and alert you to potential exemption opportunities.
As you begin your house hunt in Florida, keep these important cost factors in mind when evaluating your overall budget and property goals. You may find that certain factors end up outweighing other initial items on your wish list after understanding their financial impact. For more questions about the Florida real estate market, don't hesitate to get in touch.