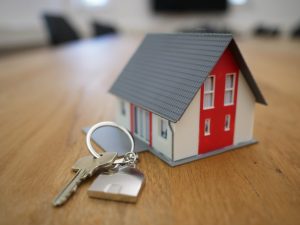 When you're house hunting, you'll often find many well-meaning people trying to steer you in the right direction. While it can get old fielding advice from family, friends, and complete strangers, their guidance usually comes from a place of good intent – something they themselves wish they would have known before buying their house. And it's true, hindsight is 20/20. While it's impossible to prepare for every potential scenario when buying a house, there are some important tips to follow so you don't end up mistakenly making one of these five home-buying mistakes:
Not having a full picture of what you can afford– Buying a home requires you to be smart and sensible about how much money you have and how much home you can afford. Taking the time to get pre-approval from a mortgage lender is important and insightful, but even then it's wise to be wary. Buying more house than you can afford could be problematic down the road, especially if you fail to factor in other ongoing monthly obligations. Part of understanding what you can afford is evaluating how much you can put down as the down payment without completely draining your savings at the same time either.
Talking to just a single lender– It pays to compare when shopping around for a mortgage. Interest rates vary from lender to lender, as do other variables. Do your homework like you would when making any other big purchase and make sure you comparison shop. After all, your home is one of the biggest purchases you'll ever make.
Letting your emotions guide your decision– Buying a home is an emotional decision, but it's important to also step back and be a realist. This is where getting a home inspection can prove invaluable…
Foregoing the home inspection– Home inspections serve several important purposes, but chiefly among them is alerting you to any major safety problems or hazards within the home. Some may be so severe you decide to walk away from the purchase altogether.
Misunderstanding the hidden costs of homeownership – First-time home buyers haven't had personal experience dealing with many of the sometimes unexpected costs of owning a home. Maintenance costs, insurance, utilities, and more can all add up to more than a homeowner expected.
Buying a home involves a lot of moving parts, and having an understanding of what to expect throughout the process is important for avoiding unwanted hiccups on the path to purchase. At Drew Kern Real Estate, we partner with home buyers every step of the way to ensure our buyers are matched with the perfect property. Get in touch today to start your home-buying journey.