Typically built in the era between 1945 through to the 80s, classic midcentury modern homes are characterized by open floor plans and large glass windows. The idea behind the architectural style of the time was to create a feeling of simplicity with a seamless integration of design and aesthetics both throughout the home's interior as well as to the outdoor living areas.
Other key features of midcentury modern homes include flat roofs, sliding-glass doors, expansive windows, slight changes in elevations throughout the home, and an appreciation for looking "out."
In Coral Gables, this featured mid-century listing is not to be missed, especially for those interested in this classic architectural style:
5410 Alhambra Circle – Built in 1956, this 4-bedroom, 3-bathroom home tucked behind an impeccable hedge offers vaulted ceilings, large windows, and open living spaces. The kitchen comes equipped with granite countertops, gas range, and updated appliances, while expansive windows look out to views of the pool and patio area. Other updates include impact windows and doors as well as a remodeled bathroom. It is 2,399 square feet and is listed at $949,000.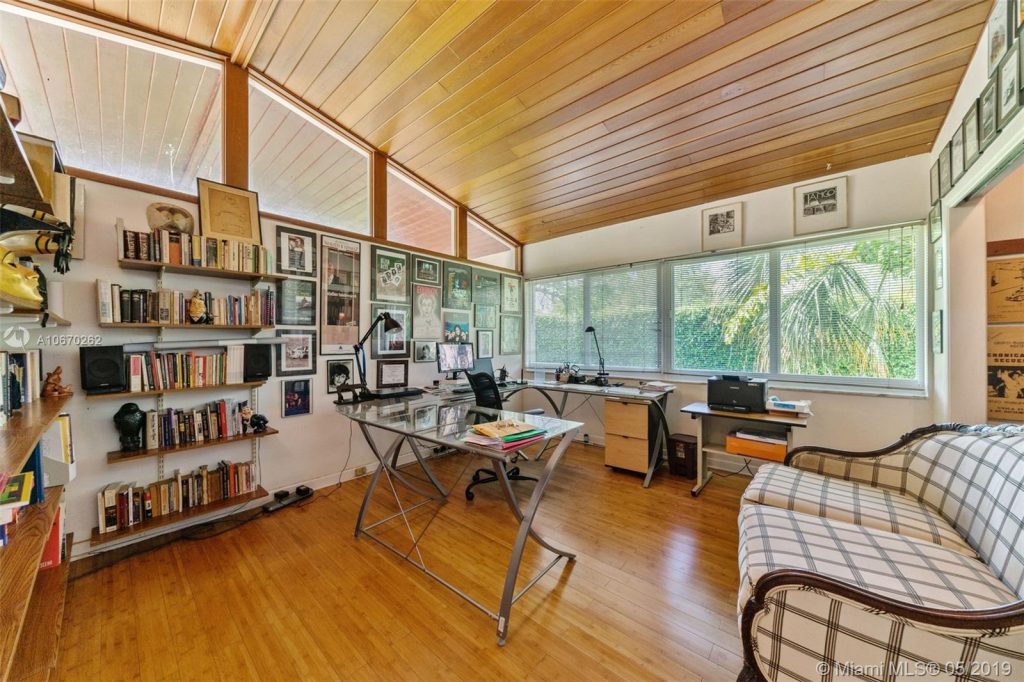 If you're interested in this or any of my other Coral Gables properties, get in touch today at 305-329-7744 to schedule a showing.