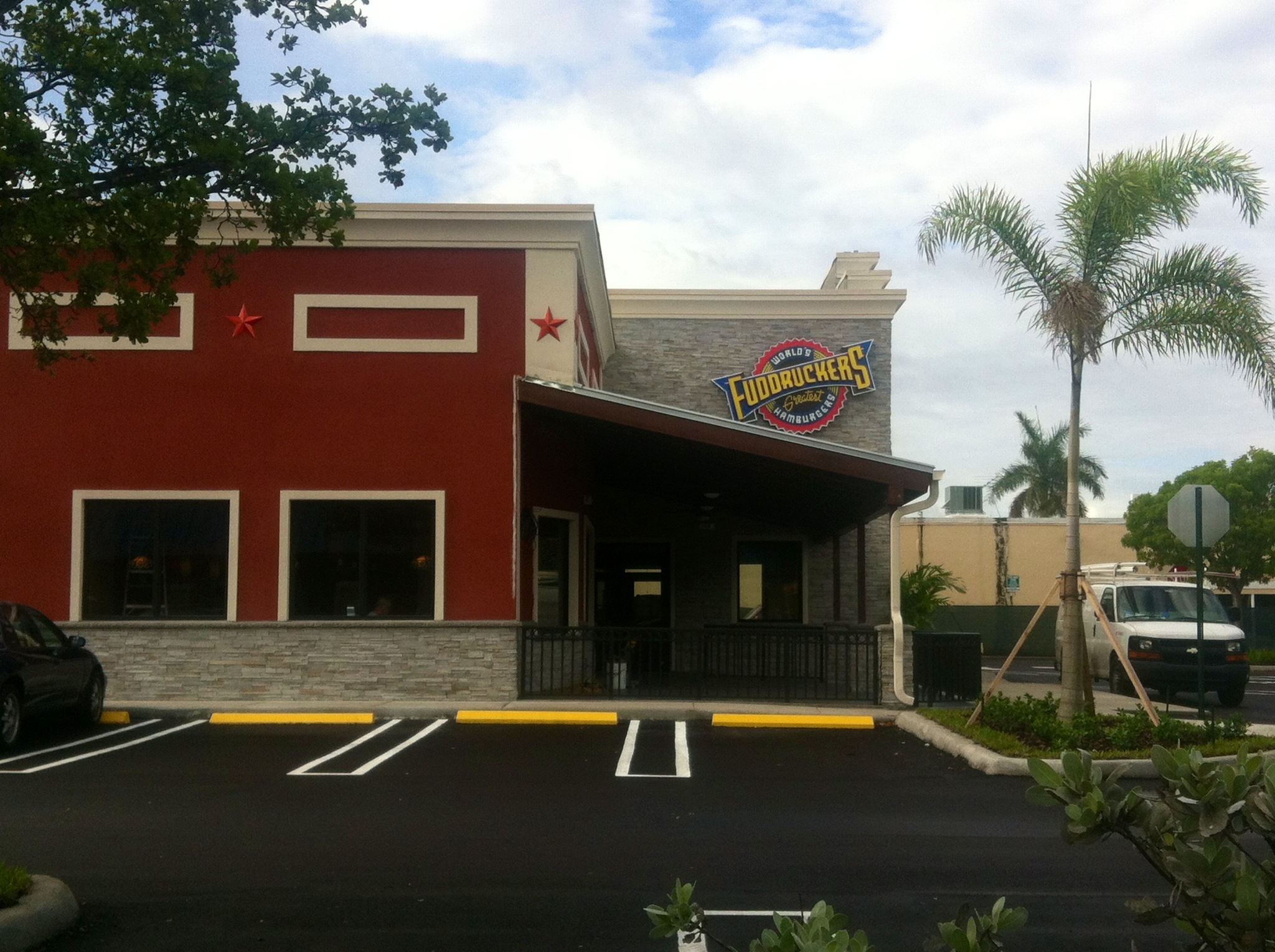 I previously wrote a blog on the Fuddruckers opening soon in the Village of Palmetto Bay, which can be found here, and I we have received such wonderful feedback from it that I decided it was time for an update!
The management tells us they are opening today at 11:00 am! We have been by the new restaurant; it looks great and has a wonderful atmosphere! My team and I are thrilled to have a Fuddruckers back in the area. We also received the new menu this particular Fuddruckers is offering, and it has some great new additions.
Of course there are the famous 1/4, 1/2, 1/3, and 1 lb burgers that I mentioned before, but they have included the "Exotic" section as well. You can find the traditional all beef patties, or you can find Kobe beef, Elk, Mahi Mahi, and Salmon burgers. They also have a number of new salads, soups, and platters. The bakery now includes strawberry cheesecake, tres leches, and a few other new desserts, and of course the famous milkshakes.
When checking out this wonderful new addition to the area, why not schedule an appointment to see one of our listings? Interested in buying a home, or wondering what your home might be worth? Contact us for a complimentary analysis of your home!