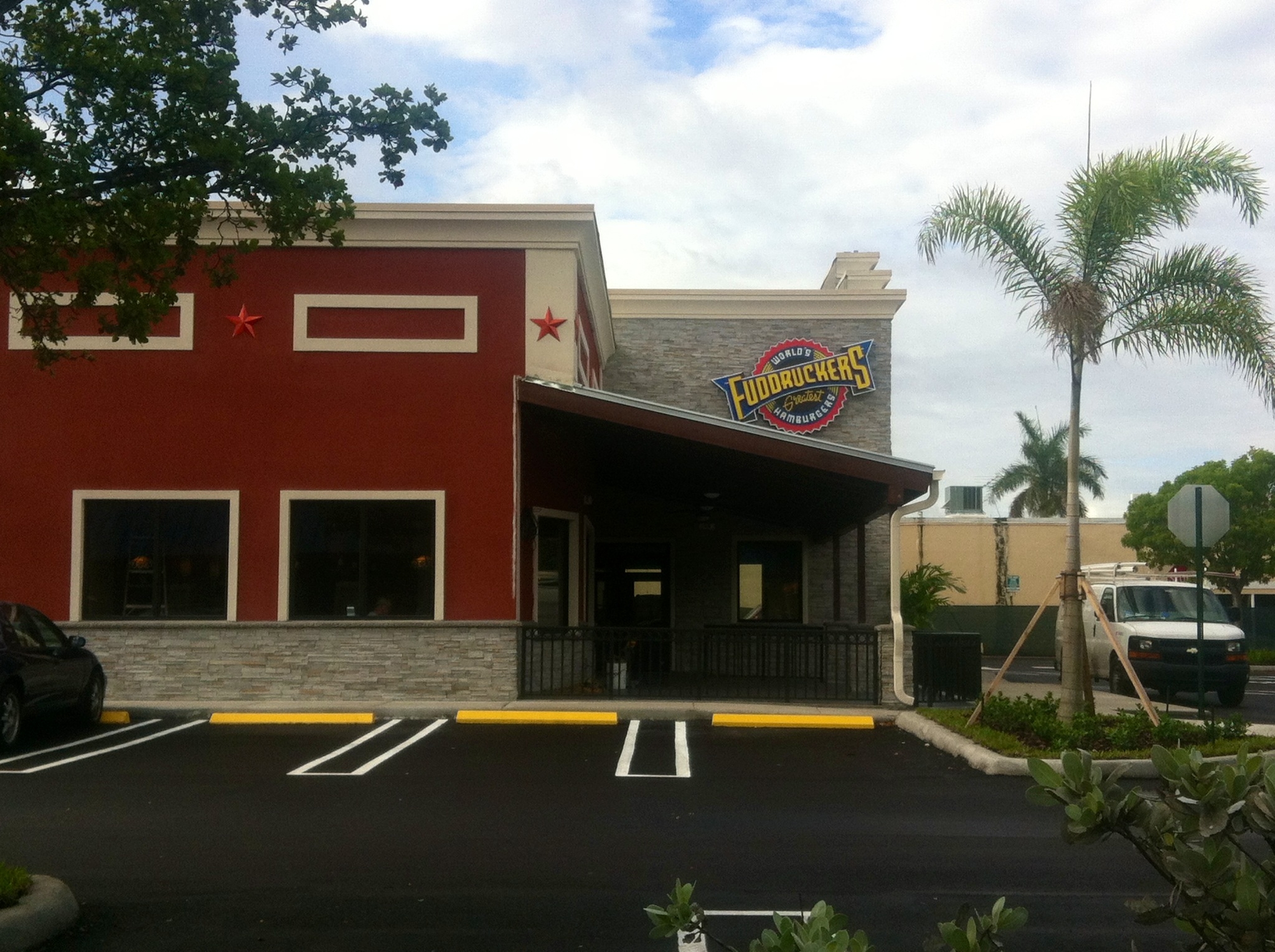 Many of you will remember the Fuddruckers that was located on the corner of SW 104 Street, and US 1. For a number of years, that was the staple location for gatherings after little league games, school performances, and sporting events. When the Fuddruckers was converted to Amos Sports Grill, and later Betty's Best Burgers, customers were heartbroken to learn that the building would finally close its doors permanently in 2011.
Not to worry burger fans, the "World's Greatest Hamburger" is making a comeback! A new Fuddruckers has been in the works in Palmetto Bay for quite some time. Marcello and Berna Montalvan, of Vitafoods Enterprises, are opening three locations in South Florida within the year! Expected to open shortly, specifically the second week of June, the new location is on US 1 and SW 150 Street. This 7,600 square foot restaurant will seat approximately 220 customers, and will serve the same made-to-order 1/3, 1/2, 2/3, and 1 lb burgers that we all love so dearly.
With nearly 200 Fuddruckers locations in North America, and more than a dozen throughout the Middle East, we can certainly agree this chain has been successful from the beginning. Bringing a location back to the Pinecrest/Palmetto Bay area will be welcomed with open arms by all those who grew up loving the burgers, fries, and the freshly baked cookies that ended the perfect meal.
Looking for a home in the area? We have a number of listings in the Village of Pinecrest and the Village of Palmetto Bay. Contact the Kern Team to take a look!