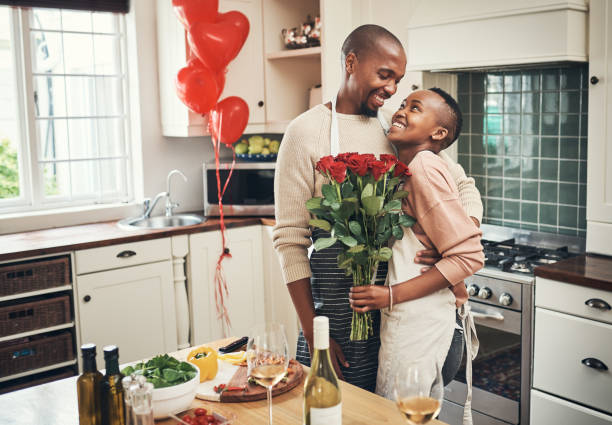 Valentine's Day is just around the bend and this year in the Magic City may require a little extra preparation and planning. So, in the spirits of both love and logistics, we wanted to help you create the most romantic (and delicious) evening possible.
After a year like 2020 this Valentine's Day has some heavy pressure on it to lighten the mood and usher in a new year of romance. But even though we may not be able to have the romantic dining experience we had in years past, we can still make this V-Day as starry-eyed and passionate as possible. It may just look a little different.
One more disclaimer before we jump into our restaurant recommendations. Make sure you give your preferred dining spot a call well in advance of Valentine's Day. Due to COVID restrictions seating will be limited or may not be available at all. If that's the case, don't worry! You can set the mood in your dining room or relaxing in your outdoor oasis and order in for a cozy night at home.
Here's a look at our top 5 Valentine's Day 2021 dining experiences.
Few foods say romance like French cuisine. The passionate red décor at L'Atelier de Joël Robuchon could get your heart racing but the food will wow you on many sensory levels.
Want a taste of mid-century glamor along with dishes from world-renowned chef Jean-Georges Vongerichten? If you can get a seat at the Matador Room, you'll be on cloud nine. Combining locally sourced and seasonal produce with a fresh take on Caribbean, Spanish, Latin and South American cuisines, you'll be taken away by anything on the menu, especially the Valentine's Day special.
Within the famous Mandarin Oriental La Mar offers waterfront views with a singular and exceptional menu of Peruvian inspired cuisine. You can't go wrong with anything on the menu, but we're definitely going to recommend the ceviche.
This comfy yet elegant restaurant is your best bet if homestyle Italian is what sets the mood for you. This family owned establishment has been around for more than 20 years and has been frequented by more than a few celebrities.
Some of the best seafood and crab in all of Miami. Not only do they wow you with delectable dishes, they also have a high commitment to the highest quality sustainable seafood. Pro hint: make sure you get something with crab!
And for those in South Miami, here are a few more of our top choices!
Enjoy your meal from the only waterfront restaurant in Coral Gables. Chef Adrianne Calvo created a delectable menu blending new American seafood with fish house classics. If that's not enough, you'll want to linger a little longer for the curated beer, wine and whiskey library.
Freshly made and authentic ingredients. This is one of the best and most genuine fine Italian dining experiences. You can't go wrong with anything on the menu, but the wild mushroom scallop risotto is heavenly.
One of the best restaurants in Miami for local and seasonal food, Two Chefs custom curates weekly menus as well as signature dishes. Watch them closely as Valentine's Day approaches to see what they're cooking up for the special night.
Whether you want your Valentine's dining experience to make you say, "Ooh la la!" or "Wowza!" we think that anything on this list will hit all the right spots.
Happy Valentine's Day!