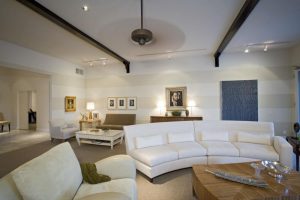 In the past, Home Stagers were mostly called-in for vacant homes to help buyers visualize themselves in the home. Over the past few years, we've seen that they have become a great resource, especially when you're trying to sell your home quickly.
It's important to know what to look for when hiring a Home Stager as not everyone who call themselves one is an expert. Here are some questions you'll want to ask before deciding to work with them.
What is your training or work experience?
When you're hiring an interior designer, you should be looking for someone that really understands you and can help make a space your own. When you're looking for a Home Stager, you should be looking for someone that understands your home's space and how to make it look the most appealing to a prospective buyer.
Your best bet to make sure they have the right skill set is ask to see their portfolio. They should have some before-and-afters for you to look at where they can show you what they changed and how it affected the home's layout.
What recommendations do you have for my home?
You'll want to be sure that the Home Stager you hire has experience working with different styles of homes and decor. If you look at their portfolio and you see the same type of style again and again, it's safe to say they'll adopt the same style for your home. That may be fine for you, but if you have a modern home and their portfolio is full of Mediterranean-style homes, it's a good idea to make sure they can adapt by seeing what they would recommend for you.
Remember that a staged home shouldn't look personal. Instead, it should look stylish, simple, and clutter free.
Can I talk to your references?
Just like hiring a professional for any other job, you should ask a Home Stager if they have references you can talk to. Ask past clients if they were satisfied with how the home stager worked. Did they manage time efficiently? Did they set up their home in a way that it appealed to a broad range of buyers? Make sure their past work matches up with what you want in a Home Stager.
If you are ready to put your house on the market or are looking for your dream house, let us help. At Drew Kern Real Estate, we are experts in the South Florida market. Give us a call at 305-329-7744 and come meet us.