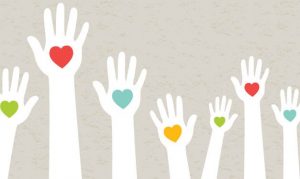 The holidays bring out our giving spirits, and we feel the urge to volunteer and donate to those most in need.
There are so many ways to give back, no matter how much time or money you have offer. When you plan your holiday giving or volunteering, always involve the whole family to make sure everyone learns about the true meaning of the season.
Here are some ways to help your South Florida community during the holidays.
Help the Homeless
Helping the homeless is one of the most common ways people give back during the holidays because there are many ways to help. You can serve meals, donate food or other items, and participate in homeless outreach programs.
The Miami Rescue Mission is one or organization to get involved with, where you can volunteer or donate.
Keep Kids in Mind
During the holidays, many feel compelled to help children and families in need. And, there are numerous toy drives around through shops, churches, schools, and other organizations.
The Salvation Army's Angel Tree (http://www.salvationarmyflorida.org/miami/angel-tree/) lets you adopt a child or family and purchase the items they need most.
Another option is to get involved with Miami Children's Health Foundation, where you can donate gifts or volunteer in other holiday-related ways. The hospital often looks for people to read to children or carolers to brighten their day.
Provide Help to the Elderly
People's minds usually turn to children during the holiday season, but the elderly are often the most in need. Many senior citizens lack family or friends to spend time with during the holidays and live on strict incomes.
Contact your local senior center, nursing home, or assisted living facility to see how you can help. These organizations have volunteer opportunities, and may have secret Santa programs where you can purchase presents for the residents. Another option is to deliver meals to seniors via Meals on Wheels .
Remember Your Furry Friends
Don't forget about the furry members of community during the holidays. Local animal shelters are always in need of monetary donations or items, like food, blankets, and medicine. Volunteers are also needed to walk and bathe dogs, and play with the animals.
There are numerous pets up for adoption at local animal shelters — however, remember that choosing to adopt a pet is an important decision. Gifting pets to someone else may not always be a good idea.
Zoo Miami's also offers opportunities for people to bring presents for the animals.
The holidays are an important time to give back to your community. But, the need doesn't stop after the holidays, so let your holiday giving be a springboard for year-round giving.