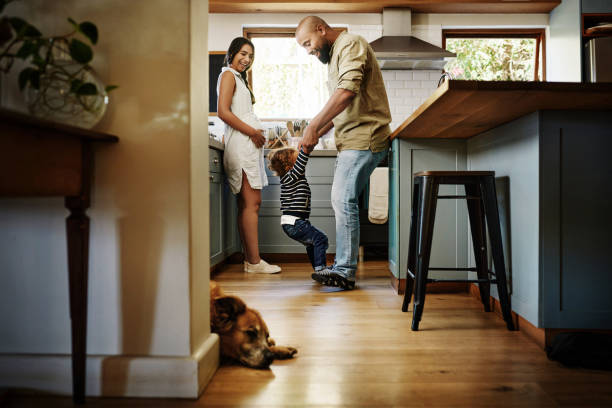 Whether you're the cosmopolitan urbanite or the backwoods recluse, your lifestyle factors into the home that you choose to live in. One person's castle might be another person's maintenance headache.
Homes come in as many shapes, sizes and locations as there are types of people. What do you need from your home in order to reflect your ideal lifestyle?
Let's take a look at the top factors to consider when matching your house to your lifestyle.
Location
It's a bit of a broken record in real estate but location truly is everything. When considering where you want your new home to be, you'll want to factor in all aspects of location. You'll want to consider the safety of your neighborhood, as well as its potential for growth and resale value. Factor in drive time to work, school, dining and your other favorite recreations. Location influences every aspect of your home and your lifestyle.
The lot, floorplan and features
To meet your needs a home must be designed for your lifestyle. Do you need as much space as possible? Do you want an open floor plan? Is an outdoor oasis a priority? How do you use your home on a daily basis? One person's dream home could be another person's nightmare depending on lifestyle. Give lots of thought to the design, features and floorplan of your potential home.
Updates or renovations
Maybe you aren't as worried about the current design of the home because you plan to remodel. The first thing you'll want to be certain of the budget. You'll also want to consult an architect or designer to make sure your visions are possible. Don't forget that renovations take time and they can disrupt your life for weeks or months at a time.
Your 5-10 year plan
You need to look down the road when choosing a home. Are kids in your future? If so, you'll want to consider the schools nearby. Is this your forever home or do you plan to sell sooner than later? Write out your 5-10 year plan and make sure your home will meet your need in the present as well as the future.
Recreation, amenities and other lifestyle must-haves
Do you need the beach in your life? Is fine dining essential? Think about the things you love to do and consider access to these amenities and recreations from your home's location.
Compromise
Lastly, 99% of the time finding your dream home is going to require some amount of compromise. While we might be able to make some or most of our dreams a reality, there will most likely be things that could be more ideal. When finding that perfect home for you, give yourself some leeway for acceptable compromises.
Need help finding that perfect fit for your home and your lifestyle? We love to help individuals and families find the home that fits like a glove in the Miami area. Let us get to know you so we can find you your dream home.