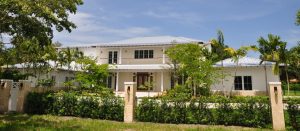 Cozy bedrooms, bright kitchens, and immaculate spaces. This is what buyers want to see when browsing for a new home. So, sellers need to take beautiful photos to show off their home's best assets.
The quality of listing photos is a sure way to sell a home. While you don't necessarily need to hire a professional, it may be something to consider. Homes that have been photographed with a professional digital single-lens reflex camera get 61 percent more page views than other properties and have a 47 percent higher asking price per square foot.
No matter whether you decide to hire a professional or take the photos yourself, be sure to avoid these mistakes with your listing photos:
Blurriness: Out of focus photos obviously make it difficult to see the home's details, but they could also make it seem like you're trying to hide something or not taking pride in your home.
Empty rooms: Empty rooms will not attract as many buyers as a fully furnished and decorated home. You should convey a lifestyle, which lets potential buyers imagine themselves living there.
Clutter: No one wants to see a house full of clutter. Be sure to only photograph clean and sparking spaces.
Darkness: When photos are too dark, it makes the room appear dark (and sometimes depressing). Do your best to capture the light by opening blinds, changing angles, or using photo lights.
Valuables: Avoid including really valuable items in the photo. Remember that these photos will be posted online, and you will be inviting strangers into your home to view it.
Showing only the interior: Your listing photos should include all of the rooms in your home, but don't forget about the outside of the house.
Too much editing: Everyone wants their home to look perfect but avoid editing the photos too much in Photoshop or photo-editing app. This will make things seem artificial.
Holiday decorations:
It's always best to avoid including holiday or seasonal decorations in your listing photos. Buyers searching for homes in July will find it strange to see Christmas trees in photos.
Time stamps:
Whatever type of camera you use, turn off any kind of time stamp feature. This can make photos feel stale.
Before you sign with a realtor, check to see what the photos of their current and past listings looks like. While that shouldn't be your final deciding factor, it should give you some insight on how they will treat you after you sign.
If you're planning to put your home on the market, let us help with your listing. At Drew Kern Real Estate, we know exactly how to reach buyers. Give us a call at 305-329-7744.