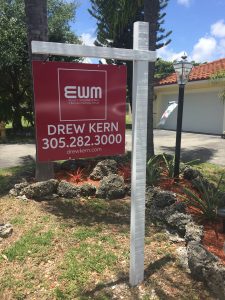 Obviously, all sellers want to get the best price for their home, but knowing when the time is right to get top dollar can be pretty tricky.
In reality, there are two key factors you need to balance: a frank and honest assessment of both the market and your personal situation. From my experience, here are a few tell-tale signs that you're ready to make the move.
You Have Equity
The reason that you often hear that you should stay in your home for five to seven years before you consider selling is based on the amount of equity homeowners (with a mortgage) have built in that timeframe plus market appreciation.
Equity refers to your home's value minus any outstanding loans. Having a healthy amount of equity in your home means that the sale price will be more than enough to pay off your mortgage and closing costs, and you wouldn't have any out-of-pocket costs.
If this is your situation, it's worth considering moving forward and putting your home on the market. Otherwise, if your home would sell for less than the amount owed on your mortgage, you need to have a in-depth analysis of your finances and ensure you can keep up with payments. If you can, it's likely a better move to wait for your home's value to increase and pay down your mortgage.
You Can Afford Moving Expenses
If you're moving for your career that's one thing; if you're moving within Miami-Dade it's another. Regardless, before you put your home on the market, you should be thinking about what's next.
Think about where you're moving to: is it for schools, an upgrade, downsizing, to shrink your commute? Are you planning to renovate, build a new home, or looking for something move-in ready? Get a good ballpark of how it will affect your monthly expenses, and a timeline for any construction, before you put your current home on the market.
There will also be costs associated with selling your home. These include real estate commission, moving expenses, and closing costs. If you plan to buy a new house, you'll need a down payment.
If you can't afford these expenses—even after your home sells—you should consider waiting to sell.
You Know Buyers Will Bite
Knowing your local market will help you identify if and when you should list your home. An experienced realtor who understands the market and buyers' behaviors can help you determine the best time to sell—and, how to get your home ready to sell. Start meeting with your realtor at least six months before you think you'll be listing.
Your Home Is in Top Shape
Before putting your home on the market, make sure you finish any remodeling projects. And, consider taking on some smaller projects to boost your home's value, such as painting or minor repairs. The better shape your home is in, the more likely you'll find a buyer and at the price you want!
Your Lifestyle Has Changed
Lifestyle changes sometimes mean it's time to sell. Maybe you're an empty-nester or expecting a child, for example, and need more space or less space. Whenever your home or neighborhood no longer meets your needs, it may mean it's time to sell.
At Drew Kern Real Estate, we are experts in helping sellers put their home on the market and get the best price possible. Give us a call at 305-329-7744, if you're ready to sell.