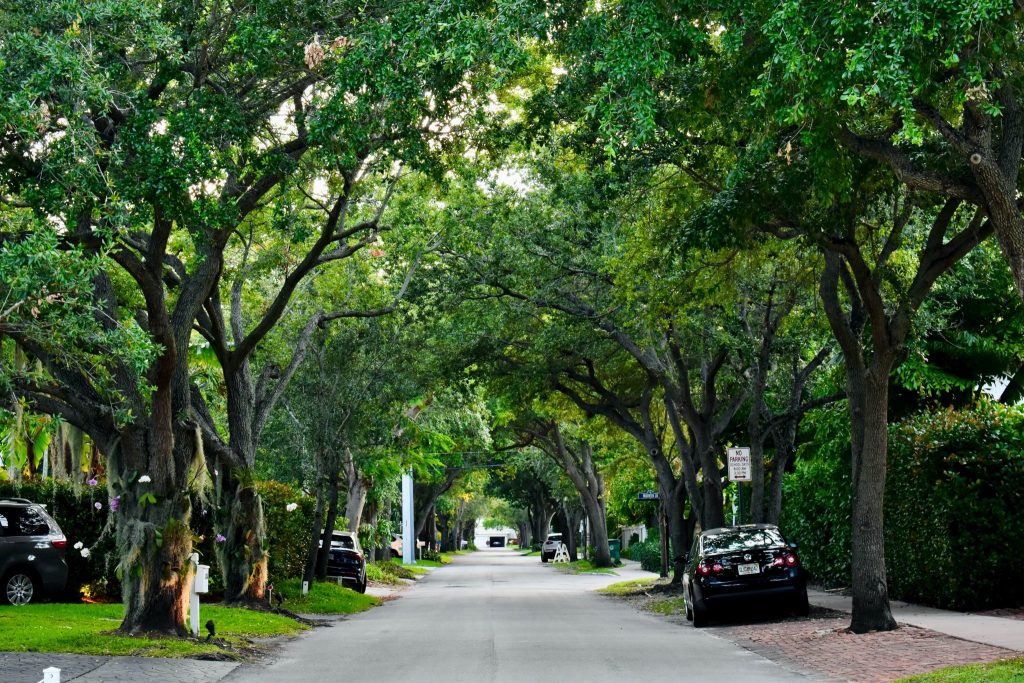 Miami is known for many things. It's nightlife, it's daylife, the capital of Latin America and a burgeoning tech hub. The tricky thing is that everything it's known for is bringing more and more people moving into South Florida.
With that in mind, we wanted to highlight three of the fastest growing municipalities within Miami-Dade County:
Coral Gables
The fact of the matter is that it is no surprise that so many people want to live in the Gables: quiet tree-lined streets, beautiful Mediterranean-style homes, and a location at the center of Miami-Dade.
Add one of the best downtowns in the world and it's surprising that home prices in the Gables haven't been rising faster.
See some current listings in the Gables.
Pinecrest
Large lots, a sprawling canopy and great schools – the first three things people think of when you say Pinecrest.
While many people believe that most homes here are mansion-sized, that is not entirely true. There are many modest-sized homes that come with a wide variety of character and unique architectural styles.
While it is suitable for those without kids, the common thinking is that when you're tired of the hustle and bustle of Brickell or the Beach, Pinecrest is your antidote.
Click here to see some current listings in Pinecrest.
Palmetto Bay
Palmetto Bay's allure is its balance between small-town comforts and access to global city life. You'll still see kids out on their bikes playing until dinner while living minutes away from Black Point Marina and access to some of the world's best fishing in the Gulf Stream and diving in Biscayne National Park.
Less than 30-minutes from some of Florida's top-rated beaches and attractions, it is an oasis. 
See some current homes for sale in Palmetto Bay.
Miami can be intimidating, but there are neighborhoods that make it more accessible and give you everything you need to feel at home. Call us today to see how we can help you find the right neighborhood for your lifestyle.