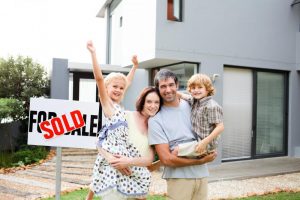 When it's winter and 'Polar Vortex' becomes part of your everyday vocabulary, dreaming of owning a vacation home on the beach becomes particularly appetizing.
Trust us, we get it: we live down in South Florida where we have many-a winter's day 70 degrees warmer than Chicago. And we see plenty of out-of-state license plates start arriving this time of year.
But instead of just escaping the frozen tundra, a (carefully selected) vacation home can also be a fantastic long-term investment.
If you find yourself visiting the same place over and over, consider buying a house or condo there so you'll always have a home to come back to. But before you make that big purchase, consider these things.
Find the Right Location
Just as potential homebuyers look for the perfect neighborhood to settle down in, vacation home-seekers should do the same. Always fully explore the area — its amenities, safety, potential for growth, and likely future.
Also, think about transportation. How will you get around when you visit, and how far is the home from where you want to spend your time?
Before you make a purchase, it's a good idea to rent a condo or house in the neighborhood and imagine what it would be like to live there. Try to talk to neighbors to find what it's really like to be there long-term. You don't want to buy a vacation home, only to realize you don't like the area as much as you thought.
Hire a Knowledgeable Real Estate Agent
South Florida is home to many diverse neighborhoods. So, when you choose where you want to buy, seek out an agent who is most knowledgeable about the area. Ask him or her about past sales experiences with the neighborhood and its future potential.
Consider the Costs
Owning a vacation home is essentially the same as owning a regular home. It's a big, long-term purchase. You may be taking on a second mortgage. There's also taxes, insurance, utilities, security systems, and expected and unexpected maintenance and repairs.
And, depending on the type of vacation property you choose, you may also have property owner's association fees. Or, there could costly requirements for a specific subdivision, such as landscaping.
Have a Plan for When You're Not There
Chances are, you'll only being staying in your vacation home a few times a year. So, what will happen to it the rest of the time?
Many vacation homeowners may choose to rent out the home to other visitors. And, you'll probably get requests from family and friends looking for a free place to stay. Depending on how often you'll be staying in your home, you may need to hire a property manager to oversee things when you're away.
Thinking about purchasing a vacation home in South Florida? Give us a call at 305-329-7744 and we'll be more than happy to take you around town.