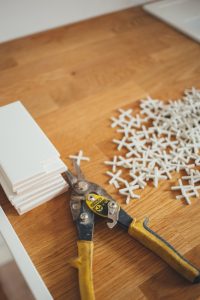 Getting your house ready for the market can be a months-in-the-making process. How much you choose to do and don't do is ultimately up to you, but it's important to consider how the repairs you make align with your goals, the current market demands, and the buyers you're targeting, among others. If you're considering selling your Florida home, I recommend talking with a realtor at least six months in advance in order to discuss these and other important steps that will best ready you and your property for the sale.
Among the biggest first steps to take to prepare your home for sale? Making important aesthetic and safety repairs. By being smart with your repairs (paired with successful staging of your home), you may be able to garner a much higher profit on the sale. Here are some places to start:
Your roof – Florida home buyers want a roof that will protect them, and this is not an area most will overlook. Home inspectors and appraisers will also be paying close attention to the age and condition of your roof, so beat them to the punch by taking care of any repairs or even a replacement, if needed, ahead of time.
Electrical, mechanical, and structural systems – Faulty wiring, an outdated circuit breaker, an aging HVAC system, and other big-ticket items related to electrical, mechanical, and plumbing are sure to be evaluated when buyers make their decision on a purchase. Consider the current shape of these important systems in your home and call in a qualified professional to assist with any diagnoses and repairs.
Drainage and foundation problems – Foundation problems can threaten the integrity of your entire home, so be attentive to any cracks, settling, or drainage problems that could lead to further foundation damage.
Landscaping – Whether your yard is overgrown or lacks any growth altogether, give your yard some love and buyers will be sure to reciprocate.
Cosmetic upgrades, including flooring – Make a stunning first impression by focusing on the fresh fixes that will be sure to please. It may be as simple as sprucing up the space with fresh paint and updating outdated fixtures. Or take it up a notch further and focus on your flooring, which can be a big value-add to home buyers.
Making home repairs is an important step in the selling process and can pay dividends when it comes time to naming your asking price. If you have questions about where to focus your efforts leading up to a sale, don't hesitate to get in touch with us at any time.