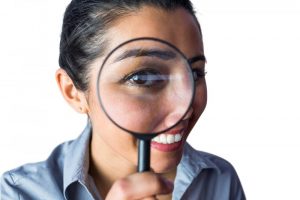 Trends come and go, and but some classic elements in house design and presentation are a safe bet to generate buyer appeal – upgraded appliances, a fresh coat of paint, and a well-manicured yard. While opinions vary based on the age of the buyer, the fact is that a home can get the attention of and even fetch a higher offer price by including some of the latest and most popular home trends. We want to give you a bit more of a leg up when it comes to preparing your home for selling so you can offer a broad appeal today's buyers. Consider the following elements to attract today's buyers:
Tech-savvy attributes: Smart water systems that can detect leaks and provide alerts about excessive usage are hot on the market these days. In addition, alarm systems that you can control from a phone are very desirable, especially to millennial homebuyers.
Clean living features: Countertops with antibacterial properties, sophisticated full home water filtration systems, and energy-efficient HVAC systems that keep out extra toxins are attractive to the buyer seeking a home that prioritizes clean living.  Hand in hand with this is ensuring that, if you have a pet, that all animal hair has been diligently removed from floors, couches, and eye level surfaces.
Sophisticated kitchens: An upgraded kitchen can draw in even the pickiest homebuyer. Stainless steel appliances are still in vogue and in high demand, but be aware that matte finishes are starting to show a new trend in kitchen appliances. Another appealing kitchen amenity is an island. This is particularly attractive for the homebuyer who is raising a family because it offers an additional surface to help stay organized.
Updated floors: Let's face it: it's practically impossible to live in a home when you're redoing the floors. So while everyone wants hardwood floors, your best bet is usually just to give your floors a deep clean, whether they are tile, terrazzo, or wood. If a potential buyer is on the fence, you can put a flooring update into the contract so that they can get the floors of their dreams when they move in.
In the end, there are no universal updates to your home to improve the sale price and get more offers. Your best bet is to schedule a walk-through with a realtor a few months before you're ready to list and see what's worth changing and what is fine to leave as it is. If you'd like for me to swing by, feel free to contact me and schedule a consultation.