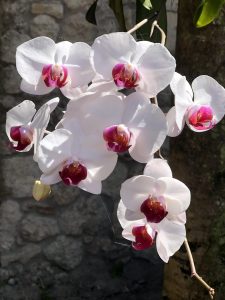 Spring has generally been considered one of the best times of year to list your house, and there are many good reasons for why that is. While the COVID-19 pandemic has certainly left its mark on the market, homes are still moving and will continue to do so even if it's not quite at the same pace as it typically is in the short-term.
But before we dive in to what to know about the spring housing market in Florida, I always caution my clients to consider what truly meets their needs. In fact, the best time to sell your house is always when you are ready. For some, that may be summer, fall, or yes, even during the winter holidays.
What to know about selling your house in the spring
More inventory = more competition – In most places across the country (and Florida is no exception), home inventory rises in the spring, but there is also greater demand. Sellers can take advantage of the peak selling period as long as they are prepared to face extra competition in the market.
Your market matters – Housing markets shift based on several variables, including mortgage interest rates and many others. While knowing nationwide housing information can be valuable, what really matters is the specific market you are in. If we drill down even further, we can even note significant differences among neighboring communities in South Florida. Talk with an experienced local realtor to understand your current market conditions prior to listing your home for sale.
Families with children may be ready to act – Many families look to make a move during the summer break so they don't disrupt their children's school year. Knowing your market (see above) and understanding your potential buyer's motivations may impact the buyer's timeline and interest in your property.
Spring cleaning is essential – Buyers are looking for their dream homes, which means yours must be impeccable inside and out, especially if you want to stand out from the competition. If you are entering the market in the spring, take advantage of milder weather to spruce up your landscaping and make those windows sparkle.
If you are considering buying or selling your Florida home and have questions about the market, how to best prepare for the sale, or other South Florida real estate questions, don't hesitate to get in touch with us at Drew Kern Real Estate.