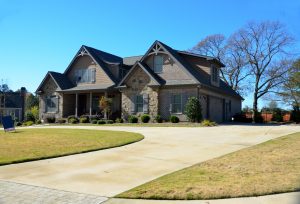 Selling a home is (obviously) not something you want do on the spur of the moment. It's a big decision and ensuring your home will sell for its true value takes some planning ahead.
We always encourage people thinking of selling their home in the next six to twelve months to have a realtor conduct a walk-through right away so that you can have a list of action items to cover and ensure your home puts its best for forward the day that we put it on the market.
Be Proactive
By taking a look at the 'boring' aspects of a home before an offer is on the table and making sure they are in good order, you can ensure that once your home is under contract everything will go smoothly (at least from your end).
To be thorough, you can hire a home inspector. They're not very pricey and can give you great insights on what repairs may need to be done in order to not scuttle a deal. Further, it gives you ample time to make any repairs to the roof, drain the septic tank, or whatever other potential red flags they notice and not have to give concessions to your future buyer down the road.
Plan Ahead
By building up some lead time before it hits the market, you can ensure that your home as the best marketing plan available. New listings get more attention than older ones, and making sure that everything is hitting on all cylinders the week before we list your home (and the following few weeks) is vital.
This can include professional photographs, creating a unique social media campaign, staging your home, and more. In addition, it should include some exclusive showings before it hits the market. Buyers that have been searching for a few months and gone through all the listings are itching to buy; giving them an early peek gives you a good chance to get your asking price without the fuss of open houses, weeknight showings and the regular stresses of having your home on the market.
Polish to a Shine
Never underestimate the value of curb appeal. It's just human nature for buyers to make an assessment of your home with a glance before they even get out of their car. And if they don't like what they see, the immediately start thinking about the next home they're going to go see or how much of a deal they think they can get for your home.
By taking a few months and getting your yard and exterior to look their best, you'll instead get them thinking about how much they love it and how far past their budget they will be willing to go to buy your home.
If you haven't already, use this lead time to hire a gardener to plant new sod over the dead spots on your lawn, trim the trees, get the shrubs looking healthy and sprucing up the flower beds. Starting this process a few months before listing your home gives the plants time to adapt to the changes (& take root if they're being planted) and ensure they look their best.
For the exterior of your home and driveway, consider a high-pressure wash. For the interior, make sure you can put away all of your belongings and that it looks clean and orderly. If you need a good purge (we all do from time to time), set up a garage sale or make a donation to the Salvation Army. For some more tips on how to make your home shine, check out our blog on the Art of Staging Your Home.
Talk to the Pros
As we mentioned previously, it's essential that you have a real estate agent who knows your local market, has a good reputation, and a track record for selling homes in your neighborhood. Take this time to interview a few and find one that you really trust to get the job done.
Please free to reach out to me any time, including if you're not ready to list your home but are just wondering what your home is worth today.