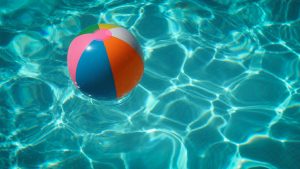 Of the many communities in South Florida, there's sure to be one that fits your interests and lifestyles. From Coral Gables, Pinecrest, and Palmetto Bay down to Cutler Bay and into the Keys, the Miami market is appealing for more than just its sunshine and beaches. With excellent schools, one-of-a-kind culture and entertainment options, and a vibe you just can't find anywhere else, buying a house in South Florida is a smart investment for more reasons than just the equity you'll build in it.
If you're ready to start house hunting in South Florida, here are some important things to know as you begin to narrow down your choices.
Look at the local schools – Even if you don't have a family or your kids are grown, being in a community with great schools is always a boost to the real estate market. Strong schools, of which the Miami area has many, often corresponds with safer neighborhoods, stronger home value stability, and better resale opportunities.
Check the flood zones – Know where your potential property sits on the flood zone map to understand how prone it is to frequent flooding. And just because it may be in a flood zone, doesn't mean you have to rule it out. It's just an important step in knowing what you may be getting into if you decide to buy it.
Get a home/wind mitigation inspection – If you're buying a home in South Florida, taking the extra step to get a home and wind mitigation inspection done on the property before you close could end up saving you thousands of dollars down the road. Not to mention, you'll be alerted to any safety hazards that could be problematic if not addressed. A wind mitigation inspection will also help save you money on homeowners insurance, which brings us to…
Know your options when it comes to homeowners insurance – Coverage in Florida is understandably expensive given our location's high risk for natural disasters. The good news is that you can reduce your homeowners insurance by taking several steps to safeguard your home – things like getting a wind mitigation inspection is one way to reduce those rates.
At the end of the day, buying a home in South Florida is all about finding the right home for you, but with whatever home you decide to purchase, going in with your eyes wide open is important to your long-term happiness in the home and the financial stability of your investment. When you're ready to begin your search, give us a call at 305-329-7744. We have more than 20 years of experience in the South Florida market and are ready to help you find your perfect home.