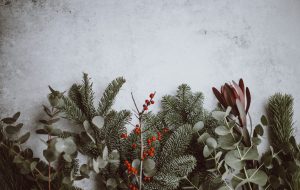 One of the most frequent questions clients come to us with is, "When should I sell my home?" This is an understandably big concern as many clients want to time the market for the best price and quickest sale. The reality is, the right time to sell is really what's right for you and your family. And for some, that may very well be during the holidays.
Rest assured, this can be a good thing!
Why sell your home during the holidays
One of the biggest reasons to consider selling your home during the holidays is quite simply because no one else wants to do it. During this time of year – from around November through the first of the year – there can be a big dip in home inventory, and that translates to good news for you – all eyes can focus on your property without worry of competition.
There's always a market for homes in South Florida, and by not waiting to sell your home like everyone else, you'll get a leg up on the competition and be best positioned to capture the attention of those actively motivated to find a home.
How to best prepare your home to sell during the holidays
No matter the time of year, staging the home to sell is key. Around the holidays, it's important to keep festive decorations in check so as not to overwhelm buyers. Here are a few other important reminders for setting your home up for selling success:
Focus on curb appeal – keep your exterior fresh and welcoming by trying a few of these easy curb appeal enhancements that you can do in a weekend
Prioritize marketing and real estate photos – Buyers will start their shopping online. Make sure they get through your front door by enticing them with professional photography and targeted marketing.
Enlist the help of a professional realtor – Hiring a local realtor who is well-connected within the community and to the market will be your best asset when it comes to selling your home.
Remember, the right time to sell will always be when you're ready. When that day comes, get in touch with us. Our experienced team of South Florida real estate agents will be with you step-by-step from pre-listing through to the close.