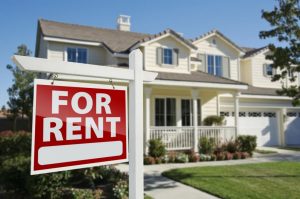 Buying a home as an investment, and becoming a landlord, can seem like an easy way to rake in some extra money, but it's still an investment of your time and money. It's important to be prepared and know what to expect.
Know Your Limitations
First and foremost: if you're going to get a mortgage, make sure you can handle the monthly payments if the property is vacant. I've known too many people start to build a portfolio only to have sell their new property quickly when it goes a few months without a tenant. It's great for me, but less-than-ideal for you.
Also: remember that tenants can be demanding on getting things fixed quickly. If you don't have spare cash to hire a handyman, nor the time or the skills to do it yourself, you may want to rethink whether this is the best option. Something can always go wrong with the rental, like a clogged toilet or ruined drywall. Once you own several rental properties, you'll probably be able to have someone on payroll to handle these things, but, with your first investment property, you should expect to be a little more hands-on.
Rental Properties vs. Owner-Occupied Properties
You bought the house you're living in, so how different can buying a house to rent out be? Very different!
Rental properties often come with more strict requirements and a larger down payment. And if you're looking to start a LLC to hold the property, there are other factors that need to be assessed. It's best to speak with a business attorney and an accountant to weigh all the options before you approach a mortgage banker (I'm more than happy to make a few introductions for all three if you'd like).
Check Interest Rates
There's a good chance you'll have a higher interest rate for an investment property mortgage. It's important to take that, and all repairs, into account when determining what rent you should charge. If the market won't support what you need to cover your costs and provide a profit, you may want to pass.
Avoid a Money Pit
Who doesn't love HGTV? As tempting as it may be to pull a fixer upper, they are best avoided in reality unless you have a general contracting license.
That being said, you shouldn't avoid property that could use a few minor repairs, which is perfectly normal and can depress the asking price.
Don't Disregard Location
You don't need to be willing to live in the property to make it a good investment, but you need to take amenities into account before you take the plunge. Is it near UM (good for students)? Is it a one or two-bedroom in a good school district (good for recently divorced parents)?
Keep in mind the things that deterred you from buying a home when you were looking.
Have Expectations But Keep Them Realistic
Always remember that anything worthwhile will require a lot of your time, hard work, and money. If you're ready to start investing in real estate, let us help! We've worked with many investors, from those just starting out to those with diverse portfolios and can handle a wide scope of the property management, from finding tenants to coordinating repairs.
At Drew Kern Real Estate, we are experts in the South Florida market. Give us a call at 305-329-7744 and we can walk you through the opportunities that are out there.