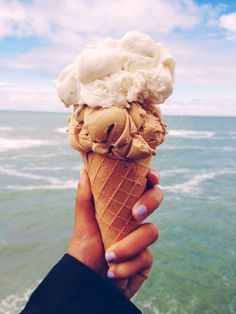 Scoping out Florida real estate in the hot and humid summer months is no picnic. But some of the best deals can be had during this relative slow season. Luckily, the charming neighborhoods of South Miami are home to the ultimate antidote to soaring temps: a nice, creamy, cold scoop of ice cream. For current listings to check out, contact me or just click here; for the tastiest ice cream shops along the way, see below.
Sweet Chemistry at Chill-N Nitrogen Ice Cream
Location: 8271 SW 124th Street
Neighborhood: Pinecrest
One of two Miami-area outposts, this high-tech concept parlor uses liquid nitrogen to flash-freeze its creamy, fresh treats in flavors like Nutella, peanut butter, and mixed berries. Choose some toppings and await your concoction as you review more of Pinecrest's town technology initiatives, like free Wi-Fi in key locations.
Local Charm at Walls Old-Fashioned Ice Cream
Location: 8075 SW 67th Ave
Neighborhood: Coral Gables
Duck into this cheery neighborhood institution for a heaping sundae, rich homemade fudge, or a refreshing float. Contemplate the unique blend of new and old that is Coral Gables.
Homemade Flavor at Whip 'N Dip Ice Cream Shoppe
Location: 1407 Sunset Drive
Neighborhood: South Miami
Choose from delicious homemade ice cream, low-calorie ice cream, and frozen yogurt at this family-run shop that's been in business for nearly 30 years. Savor a hand-blended malt shake as you plot a route south from the neighboring University of Miami campus to the equally family-friendly towns of Palmetto Bay and Cutler Bay.