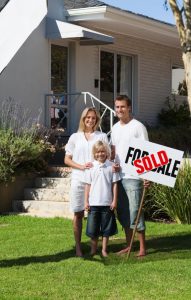 Spring kicks off one of the busiest times for home sales. The holidays are over and most buyers want to be settled into a new house by the next school year.
No matter what the state of the market looks like, there is usually an increase in inventory during the spring, creating an exciting time for buyers. If you're ready to sell your home, get ready to list it this spring.
Prices Are Usually Higher
In some industries, increased inventory lowers prices, but the opposite can be true in real estate. Prices tend to be higher in the prime season, when the most homes are listed. Even though buyers will have more options during the spring, the better homes on the market are more likely to get into bidding wars this time of year.
People Are Ready to Buy
Having so many options on the market can be an exciting time for buyers. But they can be picky. However, the springtime frenzy may encourage many to act fast. A lot of buyers begin their search in the spring with the hope of closing and moving in before the fall. So, they want to get the ball rolling.
Sellers Can Be Picky
Because spring brings so many possible buyers, you, as the seller, will not be forced to take the first offer. All homeowners have an emotional attachment to their homes. Most obviously want to get the best possible price, but there's also the hope of finding the perfect family to move in.
Let us help get your home on the market this spring. Give us a call at 305-329-7744.