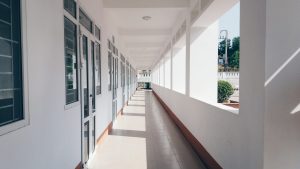 Among the many real estate options South Florida residents have during this period of crisis are to buy, sell, or rent. For insight into what to expect when buying or selling during a pandemic, be sure to read this post on buying and this post on selling.
If you are currently renting or looking to move to a new rental property, there are also some unique considerations we must all be aware of as we live in or shop for new rental properties during a period of social distancing and widespread concern for rapid and extensive transmission of the novel coronavirus.
What to Expect When Renting in a Pandemic
Restaurants have closed, retail stores have transitioned online, and entertainment has been postponed indefinitely as the world hunkers down to slow the spread of coronavirus. For some, renting during this period of crisis may be a good option until more clarity is known about the situation swirling around us.
If you are looking to rent, here are a few important considerations to keep in mind as you shop online for a new property:
If you're considering renting in a multi-unit property, be cognizant of the many shared spaces used among tenants. Many units have shared entrances, elevators, and facilities, which means that with each coming and going, there is a new opportunity for germs to spread.
Some facilities have chosen to shut down access to people who don't currently live there, which means some associations may have temporarily reduced inventory.
On the whole, rentals in existing rental communities have remained steady from mid-February into mid-March, which suggests the immediate impact of the coronavirus has been negligent on the rental market. Experts, however, concede that the next two to three months will be a better predictor of the pandemic's impact on the market.
No matter the real estate choice you make, everyone is affected by the coronavirus pandemic. During periods of crisis or recession, many may choose to rent rather than own, which is worth bearing in mind as you consider your options and available inventory.
The most important thing, however, is ensuring your health and safety, so if you end up touring properties in person or ultimately making a move to a new home or unit, do your due diligence to thoroughly clean and sanitize the space.
We know this is an extremely difficult time for everyone. We're here to help as best we can. Don't hesitate to get in touch with us at Drew Kern Real Estate anytime.