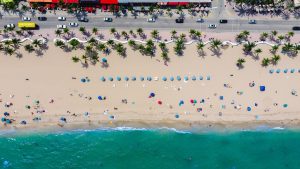 While some things seem like a no-brainer (warm sunshine in the middle of winter? Yes, please!), other considerations make buying a vacation home in Florida a bit more challenging. If you find yourself one winter closer to taking the plunge on a Florida vacation home, make sure you've thought through these important things and then get in touch with us. We're experts in the market and will help guide you through decisions you may not have known you even needed to make.
Location, location, location
Commuting to work may not be a factor, but location is likely still one of your top priorities – and it should be, not only for resale potential, but also for its amenities, safety, and proximity to things you'll be spending your time doing. One way to test the waters on a new community is to first try renting a property before making the commitment to purchase. It will give you a good sense of what it's really like to live there rather than just be a tourist.
Commit to your budget
Home or condo prices will vary, but one thing that's consistent across the board in Florida is sky-high insurance premiums. Know this and plan for this when building your budget for a new vacation home so you don't get knocked off your feet when that first payment is due. For other important costs to factor into your purchase decision, be sure to also read this.
Consider your lifestyle
Are you looking for an urban high-rise condo or a quieter community with plenty of recreational opportunities? Moreover, do you enjoy spending time working around your property, or would you rather leave maintenance tasks to the condo association?
While you're away
What is your plan for the property during the months you are not living in it? Chances are good you'll have plenty of visitors, but you'll still likely want someone to help oversee the property when you are there. Get advice on the best approach to managing your property during your off months by talking with a local real estate agent as well as fellow snow birds or vacation home owners.
South Florida is a great place for a vacation home. If you're considering purchase a property here, give us a call at 305-329-7744 to learn more about which area might be right for you.