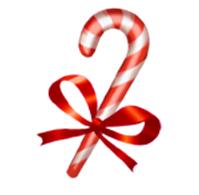 We have sold many homes in the Coral Gables/Coconut Grove area this past year. Buyers relocating to South Florida haved asked us "What should we do in the area during the holidays?" If you're looking for something to do with the relatives, come by The Coconut Grove Candy Cane Village on December 21-December 23, 2012. The event takes place at Peacock Park on Friday from 5:00 P.M.-10:00 P.M. and Saturday & Sunday from 2:00 P.M.-10:00 P.M.  Some of the fun includes: giant attractions, fun rides, live shows and music, a full food court, local vendor tents, one hour of snowfall a night, and ice skating is available for an additional $5.00.
General Admission is $20.00 and children ages 2 & under are free!
For more information, please click here.