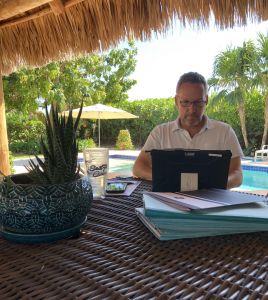 The coronavirus pandemic has turned our world upside down. It is touching every industry, every sector, every life. The real estate market is no exception.
There is reason, however, to remain cautiously optimistic about the real estate outlook in South Florida.
What to Know About the Miami Market
As recently reported in the Miami Herald, the Miami-Dade market was continuing to report robust listings and sales of single-family homes and condos well into March, but experts concede that the full impact of the pandemic on the industry may take months to reveal itself.
While the industry has faced set-backs during periods of recession, the current pandemic is unlike any other recession in recent history, primarily because there is so much uncertainty revolving around the pandemic's duration and the extent of the virus' spread.
The Changing Real Estate Landscape
While listings and sales have continued to hold their own into March, there are signs of a slow-down. For example, a flash survey conducted in mid-March by the National Association of Realtors found that there has been a notable decrease in interest from buyers as well as an increase in sellers who have removed their homes from the market.
On the flip side, the good news is that for interested buyers and sellers, there remains a strong market with homes continuing to retain their mortgage value, which was certainly not the case during the 2008 economic recession.
As buyers, sellers, and renters navigate the real estate market during this period of uncertainty, opportunities still exist to successfully complete real estate transactions. Virtual opportunities abound, and buyers and sellers are being accommodating and flexible when the need arises.
To learn more about the nuances buyers, sellers, and renters face during the pandemic, be sure to check out each of our posts on the topic:
As always, we're here to answer your questions and help you navigate the South Florida market from near or far, online or in-person. Contact us touch at Drew Kern Real Estate to take the next step.